Mirrors Release New Single 'Look At Me/Perfectly Still' Today, Stream Remix Of Lady Gaga's 'Judas'
aaamusic | On 06, Jun 2011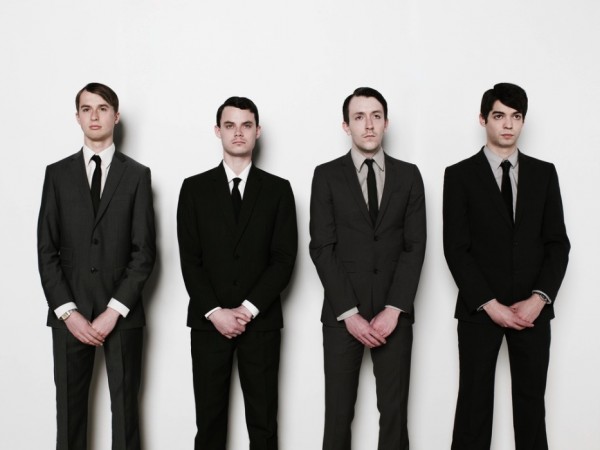 Mirrors Release New Single 'Look At Me/Perfectly Still' Today, Stream Remix Of Lady Gaga's 'Judas'
www.theworldofmirrors.com
www.myspace.com/mirrorsmirrorsmirrors
"the album is bloody lovely. If any of you heard that amazing Cold Waves and Minimal Electronics compilation that came out last year, Mirrors sound like one of those long lost European synthpop bands – bedroom analogue romantics " Holy Moly
"Strung out art pop…this really is very good" – 4/5 Mojo
"Heartfelt themes of loss and yearning paired with gorgeous melodies" – 4/5 Uncut
"Near flawless…vital and modern" – 4/5 The Times
"10 glistening, pristine instalments of dignified electro-pop" – Independent on Sunday
"a glimmering bit of pop-perfection" Music OMH
"simply one of the best debut albums by a British band for many years" The Electricity Club
Mirrors release a new double A-sided single today (6th June) 'Look At Me / Perfectly Still' through Skint. The release will be available on limited edition 7" and mp3. This follows on from recently remixing Lady Gaga's 'Judas', producing two remixes for the current queen of pop.
'Look At Me' is taken from Mirrors' debut album, 'Lights & Offerings', which was released in February of this year, while 'Perfectly Still' is a new recording.
Making their live debut in the summer of 2009 and with early singles on Moshi Moshi and Pure Groove, Mirrors signed to Brighton-based Skint in late 2009.
Having previously worked with Richard X and Ed Buller, and fired by a fierce D.I.Y. spirit that permeates every facet of their world, the band decamped to a rural farmhouse in Sussex run by a French hippy commune to self-produce their debut 10-track debut album 'Lights & Offerings'.
Completely self-contained and locked away in a room full of sleeping bags, old synths and supplies of food and other consumables dropped off by their label, they recorded the album in a month during early Summer 2010. It was subsequently mixed at the DFA studios in New York by The Rapture collaborator Jonathan Kreinik.
Having just returned from a headline tour of Spain and Germany as well as shows supporting OMD and Gary Numan, Mirrors are set to play Glastonbury and a handful of UK dates over summer. More details are to follow.