MOON DUO New video for single 'Fallout'
aaamusic | On 06, Jun 2011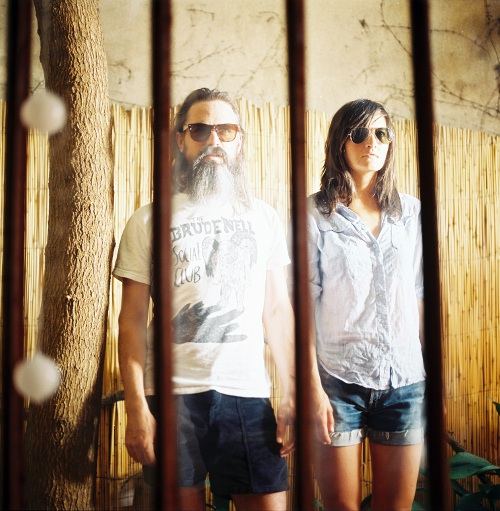 MOON DUO
NEW VIDEO
SINGLE 'FALLOUT' OUT JULY 4TH
LABEL: SOUTERRAIN TRANSMISSIONS
www.moonduo.org ● @moonduo
"I've rarely heard anyone who has a clearer understanding of how to use sustain, distortion etc to create the right balance between precision and abandon, clarity and confusion, music and noise. ****" – The Sunday Times
"Ripley and Yamada attack it with enough passion to make it one of the year's most thrilling records so far"– The Quietus
"A smoking debut. 8/10"- NME
After the release of their incredible debut album 'Mazes', packed out European tour and an incredible set at Primavera, Moon Duo have confirmed 'Fallout' to be their next single. Out on July 4th, the track is accompanied by another suitably psychedelic DIY video.
The album 'Mazes' saw it's European release on April 18th through Berlin-based Souterrain Transmissions and was praised everywhere from the Blackpool Gazette to Q to Classic Rock Prog magazine. Now the uplifting psych juggernaut 'Fallout' is set to follow it's success.
Formed in San Francisco in 2009 by Wooden Shijps guitarist Ripley Johnson and his partner, Sanae Yamada, Moon Duo's first two critically acclaimed EPs, Killing Time (2009) and Escape (2010), fused the futuristic pylon hum and transistor reverb of Suicide or Silver Apples with the heat-haze fuzz of American rock 'n' roll to create tracks of blistering, 12-cylinder space rock. Now their debut album Mazes, recorded in San Francisco and mixed in Berlin during 2010 as the band prepared to move to the mountains of Colorado, explores a far broader, lighter, sound.