O'DEATH ALBUM OUT NOW AND NEW SESSION VIDEOS!
aaamusic | On 06, Jun 2011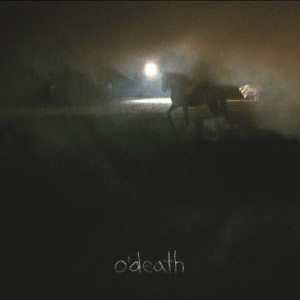 O'DEATH
ALBUM OUT NOW AND NEW SESSION VIDEOS!
(City Slang)
www.odeath.net ● www.myspace.com/odeath
"'Bugs' sparkles and flickers with orginality and passion" – Qthemusic.com
"'Outside' is an album of beguiling sincerity and subtly creative instrumentation." – The 405
Following the release of the single 'Bugs' last week, O'Death's album 'Outside' is out now through City Slang! Following an extended hiatus, the band have returned with this stunning release, and if that wasn't enough, the band recorded a live session back in March, and you can see it now.
Produced by Billy Pavone whose previous clients have included The Fall, Asobi Seksu and White Rabbits; 'Outside' is the most impressive album of the band's career. After recording for two months – their longest recording stint yet – they've created a record that is both the most subtle and massive accomplishment of the band's career, a darkly triumphant and free-flowing album that represents exactly where the songwriters have found themselves in this moment.
You can watch the band performing tracks from 'Outside' for Violitionist in Texas by following the links below: