AUTOKRATZ ALBUM: SELF HELP FOR BEGINNERS RELEASE DATE: 20th JUNE
aaamusic | On 07, Jun 2011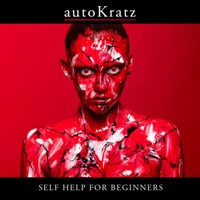 autoKratz announce that their eagerly awaited second album SELF HELP FOR BEGINNERS will be available on CD and digital download from Monday 20th June 2011.
Having started off by releasing a string of EP's tailor-made for pummeling dancefloors, the bands 2009 Kitsuné debut Animal shone like a gem at a time saturated with electronic music. Always More and Stay The Same resonated through airwaves and clubs wherever you went.
It's now two years later, and the stunning Self Help For Beginners will blow you away. It's an innovative journey through dark electronic pop, hands-in-the-air garage techno and carefully nurtured moments of beauty.
The album sees the band collaborate with some of their heroes including New Order bassist Peter Hook, Primal Scream guitarist Andrew Innes and Primal Scream & Kasabian producer Jagz Kooner.
Of the collaboration Hooky said "I was delighted to be asked by autoKratz and knowing their music I completely understand why. Playing on the track was very easy and the boys made it very enjoyable. I've just listened to the track and then gone for a walk and found myself singing it over and over again – It's a great!"
The first glimpse of the new record came in January through the Radio 1 championed 'Opposite of Love EP'. Self Help for Beginners certainly delivers on that promise and more.
The LP is to be released on the bands new label Bad Life, a new imprint to which they have also signed NT89, TWR72, Sovnger and 10Rapid. The labels first releases are receiving an impressive cross section of support, feted by the likes of Zombie Nation and A-Trak.
In four fast years autoKratz have become sought after remixers, working with the likes of La Roux and Underworld, whilst having developed a reputation for being one of the finest live acts in electronic music. Their never ending world tour continues to take them to all the corners of the globe, with highlights having so far included Glastonbury, Pukkelpop, Lowlands, Makuhari Messe Tokyo, Solidays, Parklife Australia, Dour and Koko in London.
Self Help for Beginners puts autoKratz back at the vanguard of British electronic music, and 2011 will without doubt be their most exciting year yet.
autoKratz will take over Paper Dress Shop on Curtain Rd for a pop up album launch party on Friday 17th June and take to the road in support of the album throughout 2011.
FORTHCOMING TOUR DATES:
15 June 2011 – autoKratz DJ Set @ Space, Ibiza
17 June 2011 – autoKratz live @ London Album Launch (Email info@bad-life.com for free guest-list & details)
9th July 2011 – autoKratz live @ 1234 Shoreditch festival, London
15th July 2011 – autoKratz live @ Razzmatazz, Barcelona, Spain
12th August 2011 – autoKratz live @ Sonic Mania, Tokyo, Japan