Slaves To Gravity FREE DOWNLOAD &live dates announced
aaamusic | On 07, Jun 2011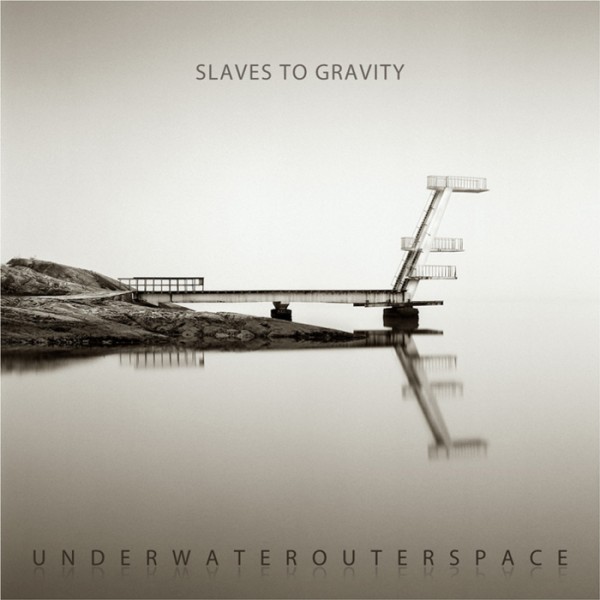 Slaves To Gravity are set to play several live dates in June and July, supporting Papa Roach and Buckcherry. These shows are hot on the heels of the release of the band's second album 'UNDERWATEROUTERSPACE', which is available in a special expanded package including bonus DVD.
Tommy describes the new album as "A big step forward in every department, really." It's an album that's seen them grow as artists and as a band. "We pushed ourselves much harder as writers, performers and musicians," he adds. "We really wanted to raise our game – perhaps before we settled on things, this time we were much harder on ourselves."
He's also keen to praise the impact of the album's heavyweight producer, Bob Marlette (Black Sabbath, Marilyn Manson, Airbourne). "He encouraged us to have the confidence to go out on a limb creatively," says Tommy. "We've tried things we wouldn't have had the guts to do before. We've managed to take our influences and really build on top of them – we've ended up sounding more like the gap in our record collections than the sum total of them."
Now, they're looking enthusiastically towards the future.
"Putting Scatter The Crow out through our own label (Gravitas) gave us a really good grounding and helped us build a good grassroots fanbase," says Tommy, "but there's only so far you can take rock band doing it that way," he continues, explaining the band's decision to sign a deal with SPV at the end of 2010.
"What we'd really like to do with the new album is spread the word a lot further than we were able to completely off our own backs," he says, clarifying their mission statement. "It'd be great to think we could build this up to the level we all believe it should be at."
With their rejuvenated line-up, tireless work ethic and unshakeable belief in their new material, you wouldn't bet against UNDERWATEROUTERSPACE doing just that.
Slaves To Gravity's 2008 debut album 'Scatter The Crow' made it into the Top 20 of the British Rock Charts. It also bagged the band the prestigious Best British Newcomer prize at the 2008 Kerrang! Awards, with former K! editor Paul Brannigan proclaiming "This band will fly". Not resting on their laurels, Slaves spent the following year building momentum by touring relentlessly, with an appearance at Download Festival followed by extensive treks the length and breadth of the UK and subsequently America. In 2009 the band`s 'Doll Size' EP followed the success of third single Mr Regulator. 2010 saw the band recording their follow up second album and touring with Lacuna Coil and later in the year with Alter Bridge.
Lily Liver FREE DOWNLOAD
http://www.slavestogravity.com/
LIVE DATES –
June 10th – Glasgow – The Arches (w. Buckcherry)
June 12th – Download Festival acoustic set
June 14th – London – Electric Ballroom (w. Buckcherry)
July 16th – London – Shepherds Bush Empire (w. Papa Roach)
July 17th – Sheffield – Academy (w. Papa Roach)