TOM TOM CLUB 30th ANNIVERSARY UK TOUR
aaamusic | On 07, Jun 2011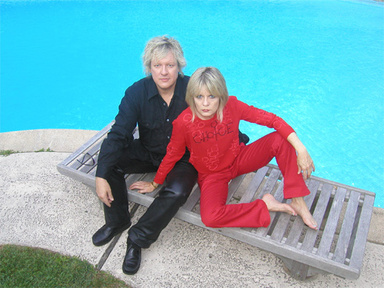 Iconic group Tom Tom Club will celebrate 30 years as a band with a UK tour this summer, featuring three special dates at the Jazz Café in London:
July 14 – Cardiff University
July 15 – London, Jazz Cafe
July 16 – London, Jazz Cafe
July 17 – London, Jazz Cafe
July 19 – Birmingham Institute
July 21 – Glasgow, ABC
July 22 – Dublin, Harmonic Weekender Fest
Earlier this year Tom Tom Club released 'Genius of Live, a two-disc package featuring select tracks from their 'Live at The Clubhouse' album and new remixes of their timeless single, 'Genius Of Love'.
Download Genius of Love (Señor Coconut Remix) here: http://soundcloud.com/because/genius-of-love-senor-coconut-2
'Live at The Clubhouse' was recorded during a performance in front of friends at their Connecticut home studio. It captures Tom Tom Club's effervescent, energetic and upbeat live show and reaffirms their fusion of hip hop, reggae, Afrobeat and funk is still truly original.
Tom Tom Club was formed by Chris Frantz and Tina Weymouth in 1981. Graduates from the Rhode Island School of Design, they moved to New York City where they founded Talking Heads as a trio with David Byrne in 1975. Chris played drums, Tina played bass and David sang and played guitar. In early 1981, Talking Heads took a hiatus after five years of touring internationally and four studio albums. Chris and Tina began Tom Tom Club and signed with Chris Blackwell and Island Records.
When legendary reggae producer Lee "Scratch" Perry failed to show up for the scheduled recording sessions in the Bahamas, Blackwell allowed Chris and Tina to produce the album themselves with Jamaican engineer Steven Stanley. Tom Tom Club's first single was "Wordy Rappinghood," an unusual and original mix of schoolyard rap over a funky groove that charted high in 17 countries. "Wordy Rappinghood" was instrumental in bringing mainstream attention to the new spirit of hip-hop.
The group's second single was the remarkable "Genius of Love." Prior to its release in North America, the track became an underground hit in the UK with dozens of unsolicited remixes and versions doing the rounds. The most notable of these was Grandmaster Flash's "It's Nasty/Genius of Love", which became a massive hit in the clubs and on the R&B and Dance Charts in 1982. In 1995, Mariah Carey topped the Singles Chart with 'Fantasy', her version of 'Genius of Love' featuring Ol' Dirty Bastard rapping over the original instrumental track. 'Genius of Love' continues to be frequently sampled by various artists, from Tupac Shakur to, most recently, T.I. (feat. Fergie and will.i.am of the Black Eyed Peas).