"Achtung Gravy" Album Released June 27th
aaamusic | On 08, Jun 2011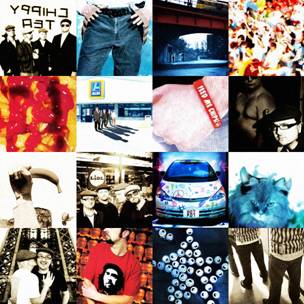 The Lancashire Hotpots 5th studio album, the U2 inspired "Achtung Gravy" (fortuitously named as the band are performing at the same time as Bono & Co at Glastonbury this year!) is released on 27th June. This is the first CD with new band members Liverpudlian Billy McCartney (rumoured to be distantly related to a Beatle….George Harrison!) and Kenny Body, the most health and safety conscious drummer in the business.
From the band that brought the world rebel rousing anthems such as 'Chippy Tea', Achtung Gravy sees the five piece return to their folk roots continuing their Northern look at life set to some of the catchiest melodies around. It's a winning formula full of laughs and lager delivered in a way that only the Hotpots can.
The Hotpots will headline the Croissant Neuf stage on Friday night at this year's Glastonbury festival, the same time as U2 take to the Pyramid stage. To rally the crowd they are launching their Say No To Bono campaign, urging U2 fans to lay off the Guinness and switch to Mild for their Friday night Glasto entertainment. Having been one of Steve Lamacq's Glastonbury favourites in 2009, this will also be the bands 2nd appearance at the festival in 3 years. This alone is an indication that the band are a firm festival fixture at the top of their game.
With No.1 iTunes and No. 2 BBC6 Music charts album successes, GMTV and Granada TV appearances, a BBC6 Steve Lamacq live session, support from BBCR2 Chris Evans and a support tour with Paddy McGuinness to 20k+, recent support to Ade Edmondson and The Bad Shepherds, this has to be one of the highly anticipated albums of the year.