Fink- Perfect Darkness'
aaamusic | On 12, Jun 2011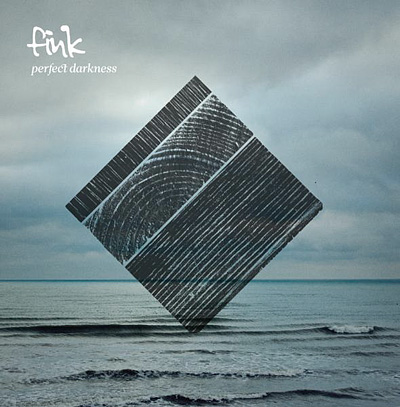 Set for release on the 13th of June 2011, 'Perfect Darkness' is the full length LP release by Bristol born artist Fink through British label Ninja Tune Records. The former DJ/Producer is already well acclaimed working with the likes of Amy Winehouse and Professor Green but 'Perfect Darkness' is an exhibition of Fink's singer/songwriting ability mixed with the aid of producer Billy Brush.
The album kicks off with the title track 'Perfect Darkness' which effectively sets the mood and cements what's in store from the rest of the LP. The opening track starts of with a rhythmic melody followed by a constant and steady drum pattern that lasts throughout laying the foundation for the track. It's followed by a clean acoustic guitar preceding the hypnotic and bewitching vocal melody however leaving room for the track to evolve with a plethora of interesting instrumentation gelling well with the main melody in the fore.
What really sets this album apart from the conventional singer/songwriting attempts by other artists is the subject matter in the lyricism. Although you do hear songs based on relationships and emotions, there is so much more diversitty in what Fink has to offer covering topics like embracing fear, Berlin dawn and the opening track 'Perfect Darkness' where he's talking about a friend of his signing a huge record deal.
I really commend the album on it's originality and found it a refreshing break from the usual stuff you hear time and time again from the general singer/songwriter. The album's title track is available for free download from the site www.finkworld.co.uk.
Author: Ahmed Pandor