WYE OAK LONDON HEADLINE SHOW NEXT WEEK
aaamusic | On 13, Jun 2011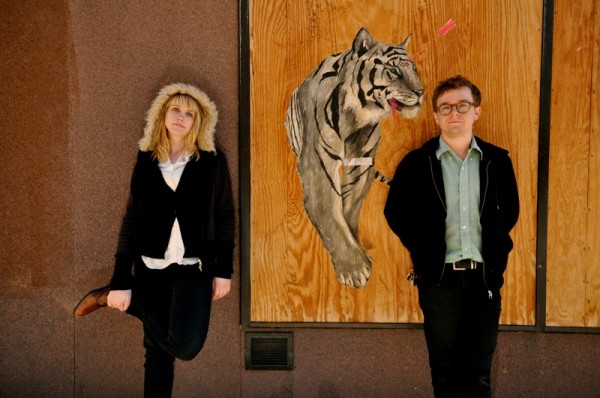 WYE OAK
LONDON HEADLINE SHOW NEXT WEEK
SINGLE OUT JUNE 20TH
SUPPORT FROM NEW ARTIST WATERS
(CITY SLANG)
www.cityslang.com
"I love Wye Oak. My 6music team & I have plans to persuade them to be our house band"– Lauren Laverne, Grazia Magazine
"Sinewy alt-rock rubs shoulders with lysergic, fairground pop and warped blues. 4*s"– Q
"they wield the ability to make the soul ache with the slightest gentle touch of guitar or keys. 8/10"– Clash
"As unexpected as it is thrilling"– The Observer
"Awash with beguiling harmonies and folk-shoegaze textures. 4*s"- Uncut
Following the release of their widely applauded beautiful new album 'Civilian' on City Slang, Baltimore's WYE OAK return to the UK for the third time this year to play their second ever London headline show at Hoxton Bar & Kitchen next Thursday June 16th.
Long since sold out, support for the show comes in the shape of brand new City Slang signing WATERS, whose first track has just been released online and reached the top of the Hypemachine Charts last week. WATERS (the caps are important by the way) mixes fuzzy, pealing guitars and crashing drums with dynamic, indelible melodies – check out 'For the One' here:
To accompany the tour, WYE OAK will be releasing a double a-side single of album tracks 'Holy Holy' and 'Fish', out on June 20th. Bringing the release to life is a stunning shadow-puppet based video for 'Fish', created as a collaboration between Baltimore artists Michael O'Leary and Katherine Fahey.
The full list of Wye Oak & WATERS tour dates are:
JUNE 4 FRANCE PARIS LA FLECHE D'OR
JUNE7 NETHERLANDS AMSTERDAM PARADISO
JUNE 8 BELGIUM GHENT VOORUIT
JUNE 9 GERMANY HAMBURG MOLOTOW
JUNE 10 NETHERLANDS GRONIGEN VERA
JUNE 11 GERMANY MUNICH ATOMIC CAFÉ
JUNE 12 AUSTRIA VIENNA CHELSEA CLUB
JUNE 13 GERMANY FRANKFURT SINKKASTEN
JUNE 14 GERMANY BERLIN FESTSAAL KREUZBERG (CITY SLANG SHOWCASE)
JUNE 16 UK LONDON HOXTON BAR & KITCHEN