THE VICTORIAN ENGLISH GENTLEMENS CLUB – Album out today
aaamusic | On 14, Jun 2011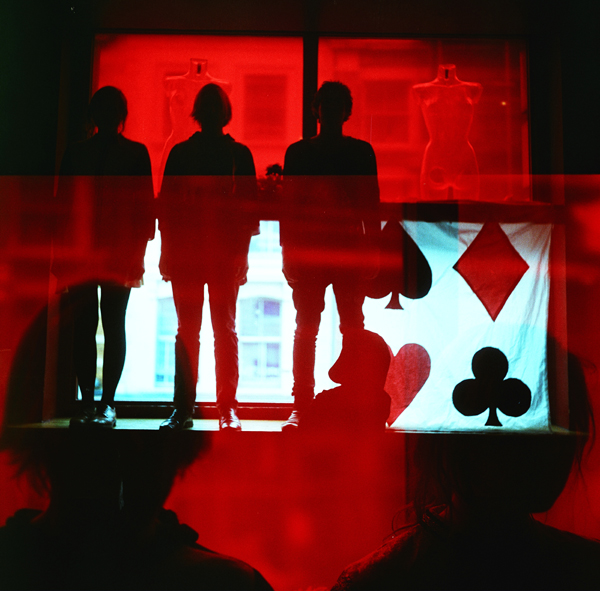 THE VICTORIAN ENGLISH GENTLEMENS CLUB
'Bag Of Meat' (Album) | This Is Fake DIY Records
Out Now
Art Rock's Best Kept Secret – NME
One Of The Most Criminal Under-Rated Bands In The Country – Artrocker
The Victorian English Gentlemens Club – A Conversation by thisisfakediy
Today see's the release of 'Bag Of Meat', the raucous third album from The Victorian English Gentlemens Club. Released on This Is Fake DIY Records, you canstream the whole album via the link over —> there, plus just drop us a mail if you want a download code so you can get it into you itunes.
A new taster of the album is also available in the shape of this video for title track 'Bag Of Meat'.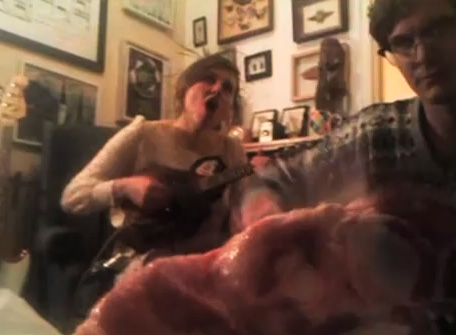 The album, the follow-up to 2009's 'Love On An Oil Rig', was recorded over Autumn/Winter 2010/11 in Cardiff, again working with producer Charlie Francis.
The band describe the record as having 'two halves': the first, "a reaction to the last album, heavier and darker with lots of layers of brutal noise", and the second "a return to our earlier stuff – quirkier and emptier, more vocal lead". The songs are nearly all sub-three minutes.
The songs are about heart attacks, beheading, car crashes, John Denver, Paul Daniels, meat, tribes and addictions to accident speculation.
The Victorian English Gentlemens Club are Louise Mason, Adam Taylor and James Griffiths. Louise and Adam are vegetarian. Together, they are an aggravated three-piece band making underground pop racket in the pop underground racket of Cardiff.
TVEGC get pleasure from building cold-hearted, bass-heavy music with hard edges and brutality with all of their drums, lungs, hearts and guitars. They also use an electric mandolin, an Indian shruti harmonium, a self-made bow-screamo (wire nailed to wood and played with a bow), sparrows and a church bell hit with a hammer. They listen to Liars, Grinderman, '154' by Wire, Deerhoof, Cardiacs and 'Flowers of Romance' by PiL, but have an affinity with the three-minute pop song.
Tour Dates:
JUNE:
18
6 D.O.G.S | VELVET PRIZE PARTY | ATHENS GREECE / INFO
24
THE EMPOWERING CHURCH LONDON W/ELECTRICITY IN OUR HOMES
25
GLASTONFERRET AT THE MAD FERRET, PRESTON