Gross Magic Debut EP Released August 8th
aaamusic | On 15, Jun 2011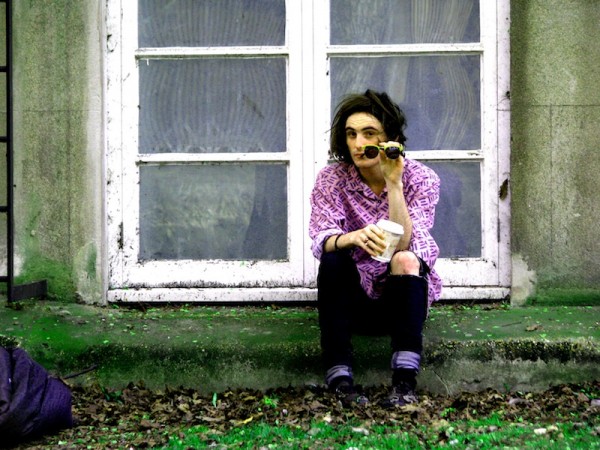 'Teen Jamz EP'
(The Sounds of Sweet Nothing)
Debut EP Released August 8th
Brighton based artist Gross Magic (aka Sam McGarrigle) began life floating through purple clouds and serenading moonlit lakes in the homemade video for 'Waiting For You', an unashamedly lo-fi but surprisingly brilliant attempt to recreate the music of Prince, Bowie and the late Michael Jackson.
Gross Magic – Sweetest Touch by TheSoundsOfSweetNothing
A few months after the demise of his former band Hocus Tocus, McGarrigle began putting down some ideas for a series of demos, the result was the Teen Jamz EP, 5 tracks recalling the pop sensibility of ELO, the grunge riffs of early Nirvana, the care-free adolescence of Loser-era Beck and the lo-fi production of Ariel Pink.
Teen Jamz EP will be released on purple 7″ by up and coming UK label The Sounds Of Sweet Nothing, following on from acclaimed releases by Whirl and Unknown Mortal Orchestra.
Tracklisting:
1. We're Awake Tonight
2. Teen Jamz
3. Sweetest Touch (Free Download)
4. Can't Ignore My Heart
5. Dream Gurl
Bonus tracks available on Bandcamp – http://bit.ly/jLM3Ee
6. P.Y.T
7. Sick
8. Yesterdays