BiffyClyro.com to host live interactive broadcast of 'Revolutions
aaamusic | On 16, Jun 2011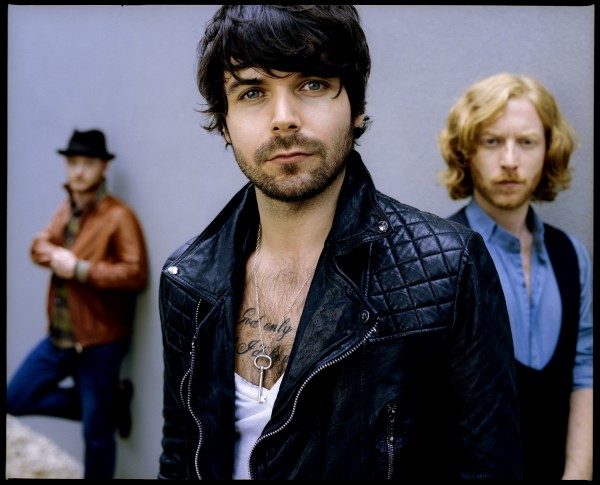 On June 21st, Biffy Clyro's official website www.biffyclyro.com will host a unique interactive broadcast of highlights from their upcoming CD / DVD package 'Revolutions // Live At Wembley'. Fans will be able to participate in this one-off virtual event by logging on to Twitter and tweeting the hashtag #biffylive. Each fan will then be added to the swelling online crowd where they can communicate with other attendees by dragging their mouse over another fan – this will then display their live tweets about the event. The broadcast will commence at 7pm BST.
Released on June 27th, 'Revolutions // Live At Wembley' will also be released by 7digital (www.7digital.com) as an audiophile friendly high quality FLAC file. FLAC is a lossless audio file in which the sound files are compressed for convenience, yet maintain a superior sound quality to the CD format. 7digital, who have also released FLAC albums by Radiohead, Kings Of Leon and Oasis, will open pre-orders for the album on June 17th.
'Revolutions // Live At Wembley' will also be promoted with the release of a free live digital download EP on June 27th. Serving as a taster to the full album, two tracks – 'Mountains' and 'Bubbles' – will be free to download directly from www.biffyclyro.com. Registered fans of the band's free fan club, Team Biffy, will also receive a third track 'Machines'.
Long established as one of the world's most incendiary live bands, 'Revolutions // Live At Wembley' represents Biffy Clyro's first ever live album. Recorded at Wembley Arena on December 4th 2010, it celebrates the band's career to date as it includes songs ranging from fan favourite '57' which originally featured on their debut EP right up to the present day with performances of all of the singles taken from their all-conquering album 'Only Revolutions'. Harking back to the classic live albums of the Seventies, the 90-minute set includes numerous other classics from their back catalogue including 'Saturday Superhouse', 'Folding Stars' and 'Glitter and Trauma'.