London Warehouse Events Presents Spectrum Summer Warehouse Party
aaamusic | On 16, Jun 2011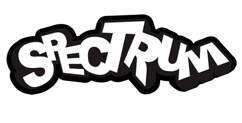 The wait is finally over… and the lineup just went nuclear!
Chase & Status join Nero to headline one of the summer's most anticipated warehouse events. There's nowhere
else you should be!
Unquestionably two of the biggest acts in electronic music, Chase & Status and Nero join the already noisy lineup
to make July 2nd's Spectrum Summer Warehouse Party even BIGGER!
Heroes of the drum 'n' bass and dubstep scenes, the two duos have recently seen their stars rise and have both
seen major chart success. Ahead of a summer packed with festival appearances, Chase & Status and Nero will
perform in the underground music haven of Ewer Street Warehouse. Nothing. Else. Matters. This eight-hour bass
blast-off will go down in history!
Spectrum returns to London with an eye-popping roster: Chase & Status, Nero, Kissy Sell Out, DJ Zinc,
Sinden, Redlight, Reso, Hot City and Tomba lead the charge. And Pete Jordan, Tim Healey, Dan Neon
and Baratone are also on hand to make the party boom.
With the heaviest names in electronic music and bass culture, Spectrum demonstrates exactly why it is at the top
of its game! Bringing together a jaw-dropping mix of genres under one roof, the Spectrum Summer Warehouse
Party is going bring London to its knees. Feeeel the bass!