Lucas Santtana announces debut UK single & video
aaamusic | On 20, Jun 2011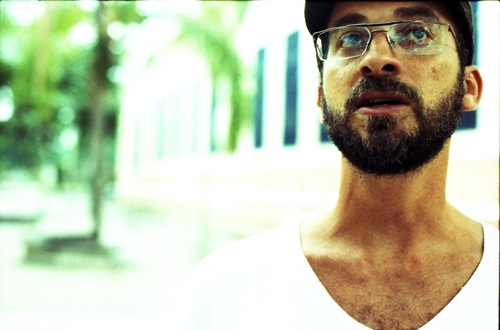 Brazilian electro-acoustic pioneer Lucas Santtana announces debut UK single & video
"One of the best of the younger Brazilian musicians and songwriters" New York Times
Lucas Santtana has announced his debut UK single, Super Violão Mashup, to be released through Mais Um Discos on 25th July on 7″ vinyl and digital. Equal parts Tom Ze, Four Tet and Thom Yorke, Lucas Santtana is one of Brazil's most interesting, dynamic and experimental singer-songwriter-producers. He is the first artist signing to new UK based Brazilian record label Mais Um Disco who's much acclaimed debut release 'Oi! A Nova Musica Brasileira' charted a sonic snapshot of the most exciting new Brazilian music.
Experimenting with only "voz e violão" (voice and acoustic guitar) back in the 1950s Dorival Caymmi and João Gilberto laid down the blueprint for what many people today consider the quintessential sound of Brazil. Since then, with artists so in awe of what the past masters achieved, this style has been frozen in time – until Lucas Santtana tore up the rulebook and brought this tradition slap bang into the 21st century.
The single will be followed by his album Sem Nostalgia to be released through Mais Um Discos later in the year.