Parts of Speech Share "Canopy"
aaamusic | On 25, Jun 2011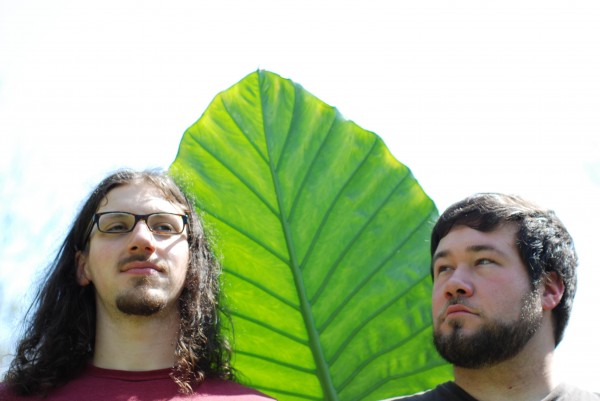 Parts of Speech is Kansas City pop duo Brandon Knocke (vocals, keyboards, programming) and Alexander Thomas (acoustic/electronic drums). Though initially formed in late 2009 as a live vehicle for Knocke's solo electronic music, a more collaborative and organic sound evolved out of the creative pairing. The results are sonically adventurous and moody, while the emphasis on groove and melody keep things accessible to a wide range of music listeners.
As a solo artist, Knocke has released electronic music under various guises to growing acclaim. A vibrant dance single ("B 4 Sure") released under the moniker Charlie Songwas featured in June on Altered Zones contributor blog Get Off the Coast and named as the "jam of the summer '11" by T-Mobile's Electronic Beats Online; Knocke recently did an interview regarding this project for an issue of major UK publication Clash Magazine. His late 2010 tape release of cosmic grooves, Build A Base under the Discoverer name, was well-received, leading to a follow-up LP on the Digitalis label scheduled for later this year. A prolific and versatile musician, Brandon Knocke creates a potent synergy of musical ideas for Parts of Speech under a dynamic pop context; with the addition of experienced funk percussionist Alexander Thomas, these songs are highly-listenable and full of energy.
The group released their debut cassette full-length Floyd Biz on independent labelOverland Shark in the spring of 2011. The tracks were recorded live at home (as depicted on the cover by California video artist Max Capacity) with minimal overdubs, creating a refreshing and raw sound absent from many contemporary synthpop groups. While the group counts Richard D. James, Azymuth, and Talk Talk among their key musical influences, you won't find any direct allusions in their music. From the beginning, creating a forward-thinking and individual sound has always been a priority and it shows in the material.