Linkin Park – Iridescent live from Moscow
aaamusic | On 27, Jun 2011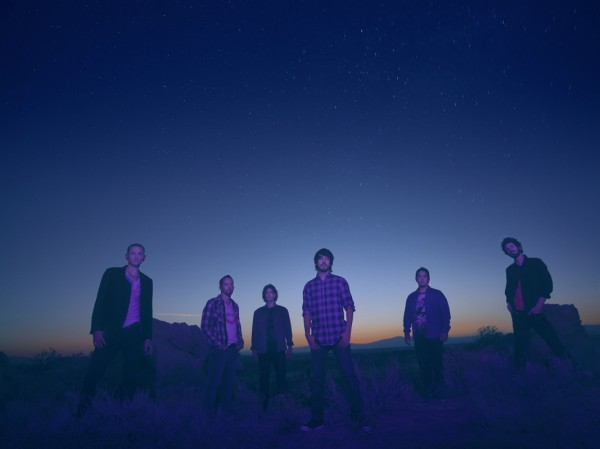 LINKIN PARK earlier announced their new single, "Iridescent," will be featured as the end title song in Paramount Pictures' upcoming Michael Bay film, Transformers: Dark of the Moon.  The track is a fresh take of the song "Iridescent" which originally appeared on the band's current album, A Thousand Suns.  The third instalment of the blockbuster Transformers series opens worldwide July 1, 2011.
One of the most successful collaborations between music and film, the previous Linkin Park singles to appear in the first two Transformers films,  "What I've Done" from the first Transformers film, has sold over 3 million downloads in the US, and "New Divide" from 2009's Transformers: Revenge of the Fallen, just crossed the 2 million mark. Both songs were top selling singles for the band, and went to #1 on the modern rock radio charts (with "New Divide" spending 14 weeks there)
When Michael Bay heard 'Iridescent', he thought it was a perfect fit for the sensibility of the film. "The first two songs were huge hits and I have no doubt that this new song will be equally as successful, " Bay said.  Added Transformers film composer, Steve Jablonsky, " Michael and I respond to Linkin Park because they have a cinematic sensibility to their music that translates to the big screen."
"Iridescent" has always been a fan-favourite when we play the songs from A Thousand Suns live on stage, so we're thrilled that Michael decided to feature it in his third Transformers movie," said Linkin Park's Mike Shinoda.
Linkin Park continues their A Thousand Suns World Tour this summer in Europe, headlining several music festivals, including the iTunes Festival on July 4th at the London Roundhouse.  In September, the band heads to Japan and Southeast Asia, with a stop on the main stage of the 2011 Singtel Singapore Grand Prix on September 25th.