Flow Festival 2011 Additions
aaamusic | On 29, Jun 2011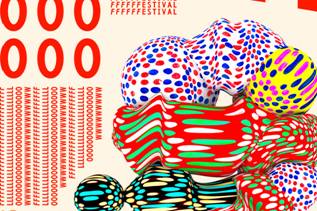 FLOW FESTIVAL 12th – 14th AUGUST 2011,
Helsinki, Finland.
Finnish Flow Festival are proud to announce the additions of Australian Empire Of The Sun, El Guincho, Legendary New York DJ Danny Krivit and "The Other Sound" stage to an already eclectic and stellar line-up. Joining the likes of Kanye West, Q-Tip, Royksopp, Lykke Li, Janelle Monae, James Blake and Iron & Wine the Australian duo will be making their Finland debut after a triumphant performance at California's recent Coachella Festival.
In addition to the likes of Empire Of The Sun and Kanye West, British New Wave Legends The Human League, Battles, Jamie Woon and First Aid Kit will also be joining the Flow Festival line up.
With the additions of Empire Of The Sun, Battles, Jamie Woon and The Human League, the music and arts festival will be hosting a variety of events including club nights, featuring 2562, Horse Meat Disco and Los Angeles Club institution The Do-Over hosted by Aloe Blacc.
This year Flow Festival will also be presenting an experimental and visual arts stage going by the name of "The Other Sound", featuring both international and domestic artists at the new Flow venue, Cirko. International acts at The Other Sound include the Belgian lo-fi Blues artist Ignatz, Japanese noise-rock combo Kawaguchi Masami's New Rock Syndicate, British audio-deconstructivist Bridget Hayden, Dolphins into the Future from Belgium, blues-rock rebels Pretty Lightning, and Mexican composer Murcof, performing two sets with the AntiVJ visual collective.
Finnish artists included in the bill are the psychedelic improvisational collective Avarus, the internationally noted ensemble Kemialliset Ystävät, jazz heavyweights Mikko Innanen & Innkvisitio, electro lo-fi artist Fricara Pacchu, new-era big band Dxxxa & Nukkehallitus, Barry Adamsin Disko, plus the unique one man powerhouse Keuhkot. In addition to The Other Sound's music programming, one of the two rooms at Cirko will feature an art installation by the Berlin-based Croatian artist, Ivana Franke.
Flow Festival is primarily a music and arts festival. The event is situated at the historic Suvilahti power plant area, which is specifically tailored each year for Flow: including various forms of design and installations, plus both indoor and outdoor venues. All of the performances at Flow take place within the same festival site, from the concerts starting early in the afternoon to the late night clubs which run until 3 am.
Flow Festival three-day tickets are now on sale in the UK at See Tickets. More acts will be announced in May. Individual day tickets will go on sale in May thru Finnish ticket outlet Tiketti.
To view all confirmed artists, please go to: http://www.flowfestival.com/en/artists
Tickets: 3 days 100 GBP (+ booking fees) / See Tickets: http://www.seetickets.com/Event/FLOW-FESTIVAL/Suvilahti-Helsinki/556884
Day tickets will go on sale in May, available at Finnish ticket outlet Tiketti (www.tiketti.fi )
http://www.facebook.com/FlowFestival