Benjamin Francis Leftwich performs free shows and meets fans at Fopp stores to launch debut album
aaamusic | On 30, Jun 2011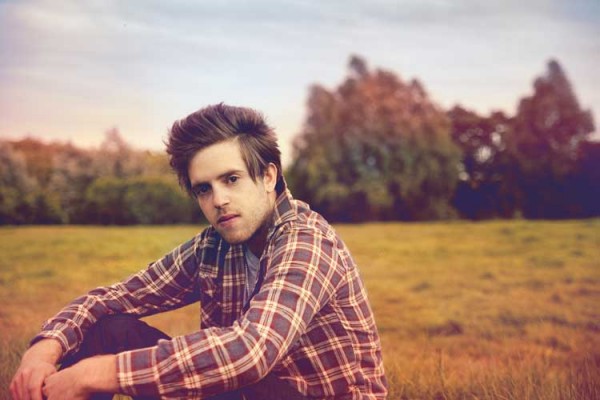 Benjamin Francis Leftwich performs free shows and meets fans at Fopp stores to launch debut album
Fopp Manchester, Wednesday 6th July 2011 at 5.00pm
Fopp Glasgow, Thursday 7th July 2011 at 5.00pm
Fopp Nottingham, Friday 8th July 2011 at 1.00pm
York's singer songwriter Benjamin Francis Leftwich celebrates the release of his debut album, 'Last Smoke Before The Snowstorm', with free performances and signing sessions at Fopp stores starting at the Fopp Manchester store on Brown Street on Wednesday 6th July 2011.
Showtime starts at 5.00 pm, after which Benjamin will remain in the store to meet fans and sign copies of the new album which is officially released on Monday 4th July 2011 through Dirty Hit.
Next up Benjamin heads to the Fopp store on Union Street in Glasgow on Thursday 17th July 2011 at 5.00 pm followed by a visit to the Fopp store on Queen Street in Nottingham the following day, Friday 8th July 2011 at 1.00 pm. Both in-store performances will be followed by signing sessions.
It all started with 2010's 'A Million Miles Out' EP which led Jo Whiley to invite Ben to play at her 'Little Noise Session' gig at the Union Chapel as well as making the EP's lead track 'Atlas Hands' one of her tracks of 2010. Ben was also invited to perform on Dermot O'Leary's Live Sessions with his cover of Arcade Fire's 'Rebellion' being downloaded over 30,000 times to date. The follow-up second EP 'Pictures' led to backing from Radio 1 and Xfm with the title track awarded Zane Lowe's Hottest Record In The World and Greg Jame's ROTW.
The new album, produced by Ian Grimble (Mumford & Sons, Manic Street Preachers) follows the critical acclaim of his previous two EPs and a word of mouth buzz. The first single "Box of Stones" taken from the album has seen continued support with Radio 1 B-list, Xfm Daytime playlist and B-List at MTV Rocks. It was again named Zane Lowe's Hottest Record In The World with a Maida Vale performance with Fleet Foxes, and ROTW by Greg James and Xfm's Steve Harris.
Having previously played with Mercury-nominated I Am Kloot, Fionn Regan and Noah & The Whale, Benjamin Francis Leftwich will be playing a busy festival season including performances at Glastonbury, Bestival and Reading/ Leeds Festivals. A 25-date UK headline tour will follow starting on September 30th.
The full list of tour dates is as follows:
@font-face { font-family: "Cambria"; }p.MsoNormal, li.MsoNormal, div.MsoNormal { margin: 0cm 0cm 0.0001pt; font-size: 12pt; font-family: "Times New Roman"; }div.Section1 { page: Section1; }
Fri 30 Sep 2011 Stockton The Georgian Theatre
Sat 01 Oct 2011 Sheffield Leadmill
Sun 02 Oct 2011 Lincoln Tokyo
Mon 03 Oct 2011 Norwich Arts Centre
Tue 04 Oct 2011 Nottingham Glee Club
Wed 05 Oct 2011 Hull Adelphi
Fri 07 Oct 2011 Newcastle Riverside
Sat 08 Oct 2011 Aberdeen The Tunnels
Sun 09 Oct 2011 Glasgow Oran Mor
Mon 10 Oct 2011 Edinburgh Cabaret Voltaire
Fri 14 Oct 2011 Leeds Brudenell
Sat 15 Oct 2011 Manchester The Ruby Lounge
Sun 16 Oct 2011 Leicester Musician
Mon 17 Oct 2011 Cambridge University – ARU
Tue 18 Oct 2011 Oxford O2 Academy2
Thu 20 Oct 2011 Bristol Fleece
Fri 21 Oct 2011 Exeter The Cavern
Sat 22 Oct 2011 Cardiff Chapter Arts Centre – SWN
Sun 23 Oct 2011 Southampton Talking Heads
Mon 24 Oct 2011 Brighton Komedia studio room
Wed 26 Oct 2011 London Union Chapel
Thu 27 Oct 2011 Birmingham Library
Fri 28 Oct 2011 Preston 53 Degrees
Sat 29 Oct 2011 York National Centre
Sun 30 Oct 2011 Lancaster Library