Japanese Voyeurs – Cry Baby
aaamusic | On 30, Jun 2011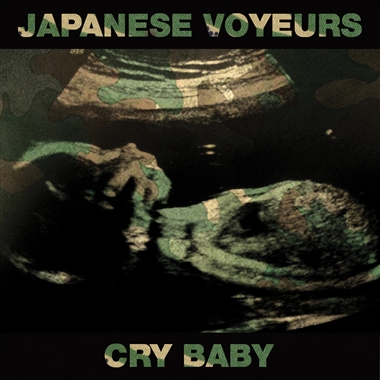 I think perhaps our grungy metallers Japanese Voyeurs are making a stab at diversity here: after their nightmarish trip through sludgy narcotic hell with the fascinatingly grotesque 'Milk Teeth', their latest release 'Cry Baby' is nearly… pop. Romily Alice's catlike vocals are almost sweet in their childish menace, and the distortion-heavy instrumentation has more hooks than should be allowed considering the band's ability to cause psychiatric disturbances in those of a nervous disposition. Perfect, then, for a wide single release to build up to an imminent album release.
BUT, cynicism put on the shelf, I still love this track. Yes, it is catchy and doesn't leave patches of vomit in the homes of the genteel, but the sheer malevolence of the whole affair is quite something: the riffs are ones that stick in your head, but the hooks are fashioned from rusty iron, and the bass/drum assault is a sludge pounding of considerable proportions, the percussion providing a hammering onslaught throughout, as tension mounts and mounts despite the gratifying chorus. There's something inherently unsettling about the whole affair, as serpentine buzzsaw riffs churn into low end chugging grunge-inspired heavy surges of noise and creeping pre-chrouses, much like Daisy Chainsaw ravishing the better part of Black Sabbath with tawdry day-glo glee.
Once again, the feline fairy grace and brutal shadow-pop perversity of this band have produced an unlikely winner. Roll on the album I say.
Author: Katie H-Halinski