Born Blonde to release debut single 'Solar' for free download and Ltd. edition 7" Via Moriarty the Cat Records on 11th July.
aaamusic | On 02, Jul 2011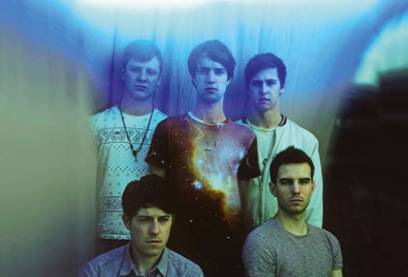 "Exhibits the same grandiose majesty as 'A Storm in Heaven'-era Verve, but with structured, melodic songs as much as a focus as sonics" NME
Watch the video for 'Solar' here:
Formed in 2009, Born Blonde deal in epic, heady, swirling psychedelia, recalling the UK's heritage for producing some of the most iconic names in Indie Rock. Their debut single, 'Solar', shall be released on July 11th via the band's own label Moriarty The Cat, capped to 300 limited edition 7"s. The song is also available as a free download at: http://www.pledgemusic.com/artists/bornblonde/widgets/1538
This West London based five piece are comprised of Joshua Lloyd-Watson, Tom McFarland, George Day, Fraser MacColl and Arthur Delaney, one of the most compelling front men to grace a stage in recent years.
Arresting on record, yet live this music washes over you and takes on a whole new dimension. Soaring guitars show a belief in music's near hallucinogenic power to catch the listener off guard and remove them from their comfort zone. Listen to 'Solar' now, and be swept up by the band's ethereal charm.
www.bornblondeofficial.com
www.myspace.com/bornblondeofficial
www.facebook.com/pages/Born-Blonde/134830743700