Fiora – 'Blue Muse'
aaamusic | On 02, Jul 2011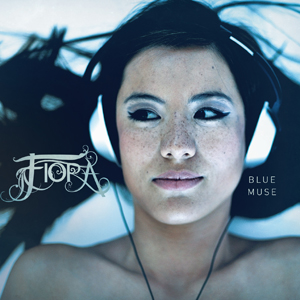 FIORA
'BLUE MUSE'
FIORAMUSIC
RELEASE DATE: 25TH JULY 2011
Singer, songwriter and composer Fiora releases her debut solo EP 'Blue Muse' on 25th July.
Having established herself as a successful feature artist via releases with Moguai, Armin van Buuren and Erick Morillo, 'Blue Muse' sees Fiora's first solo effort within the realm of electronic music.
Lead track 'We Become' sets the tone, while collaborations with Moguai ('Bar Twenty Five') and Robot Koch('Dreams Of You') reveal other aspects of Fiora's sound. With production styles ranging from house through to trip-hop and electro-pop, it's Fiora's voice, rhythmic poetry and orchestral/electronic soundscapes that draw the EP together and define her sound. An orchestral approach to dance music drives her writing process.
Born in Tasmania, Australia, Fiora was classically trained in violin and singing. After winning a scholarship to study voice at the Queensland Conservatorium she made her professional debuts in Operaand as soloist with Orchestra before deciding to write music full-time. After winning Australian's coveted radio station Triple J's National Remix competition with her orchestral/drum'n'bass version of "Shudder" (Superjesus), she turned her attention towards songwriting and making her own kind of music.
Upon moving to Europe she signed to Universal Publishing writing international singles for Apocalyptica (Broken Pieces) and Robert Miles as well as garnering a fast growing reputation on the Berlin scene as an exciting singer and writer. After underground success with the track "Show me a Reason" (Denis the Menace), dance producers and DJs from unexpected corners began to seek her out for collaborations. The result is upcoming single releases onMau5trap with Moguai (Oxygen) and Get Physical with Audiofly (6 degrees.)
With support from a substantial online following (40,000+ Facebook fans), 2011 is looking set to be a great year forFiora.
"Fiora is one of the most talented artists I've ever worked with. I can't tell you how many goosebumps I get when I hear her voice. Just awesome!!! I think it's just a question of time before she rocks every mainstage, radio station, TV station…."   MOGUAI
"Fiora is def an artist to watch out for in the future" Robert Koch