Lucy Rose announces debut single 'Middle Of The Bed'
aaamusic | On 02, Jul 2011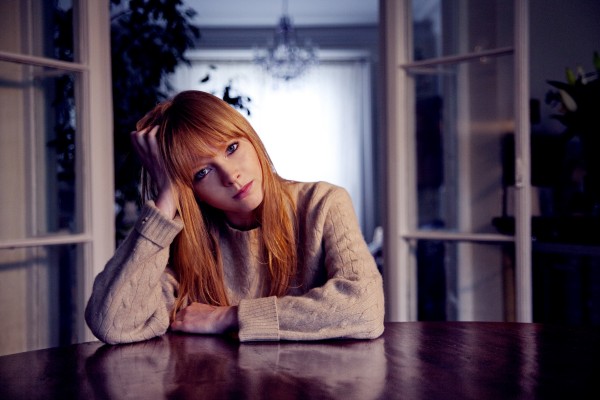 Lucy Rose
Debut Single 'Middle of the Bed'
Monday 8th August 2011
Once in a while a singer comes along who reminds us that the foundations of great, long-lasting music are simpler than we'd like to admit. Lucy Rose is just such a person: deeply musical, scarily direct in her writing, free of hipster-ism and scene allegiance in her outlook and in possession of a uniquely poignant voice. As her growing numbers of early adopting fans already know, her music is a pure thing, and a lovely thing and a thing to get you through the times when the world hasn't gone your way.
Like a 21st century Dick Whittington, armed with her guitar and a sense of bravado and adventure that can only belong to the very young, an eighteen year old Lucy Rose finished her exams, waved goodbye to the Warwickshire hamlet she had grown up in and headed for the Smoke. She threw herself in at the deep end with a wild abandon: Open-mic nights in east end pubs, busking grimy street corners, tumbling into late night bars, befriending the city's oddballs, strange encounters on night buses and unearthed misfits all informed her. With her icy blue eyes wide open she took it all in.
An early demo caught the ear of Edith Bowman, it led to playing at Mumford & Sons club night and from there an ongoing creative friendship with Bombay Bicycle Club; Lucy Rose featured on the title track of their 'Flaws' album, duetting and touring with the band. All the while Lucy honed her craft. Like the ever-changing cityscape, she constructed and then deconstructed her songs. Some stayed, others went. Her journey has now led to her headline shows selling out in minutes and her postings on YouTube easily clocking views in the hundreds of thousands (the influential Watch Listen Tell session of her song Night Bus has received 300,000 views alone). The songs are hallmarked by Lucy's flawed crystal voice, her wicked asides and skewed sense of humour. It is these contradictions that make Lucy Rose a young songwriter and performer beyond the average. Her songs may at their essence be delicate millefeuilles but every one of those thousand layers is glassy and barbed. The armchair listener can choose to wash them down with Lucy's own brand of tea (now available at her gigs) Builder's Grey™. No Lapsang or Orange Pekoe for this lass!
Lucy Rose – Middle Of The Bed by Lucy Rose
For someone who has scooted and swooped gleefully under the mainstream radar, Monday 8th August and the release of her first single, Middle of the Bed will be just one of many milestones for this urchin debutante. Produced by Charlie Hugall (Florence & The Machine, Jack Peñate, Crystal Fighters) Middle Of The Bed comes with four remixes including one by Bombay Bicycle Club's Jack Steadman. Every now and then a thing of musical beauty really does last forever.
Lucy Rose will be playing the following shows throughout the summer in the UK
TUES 5TH JULY – CARGO – LONDON
Friday 5th August – Belladrum Festival – Inverness-shire
Sat 3rd Sept – In The Woods Festival – Kent
Fri 9th Sept – Bestival – Isle Of Wight