The Saw Doctors New Single "Indian Summer" out 11th July
aaamusic | On 03, Jul 2011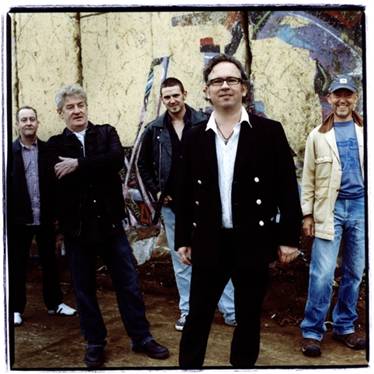 The Saw Doctors
New Single "Indian Summer" out 11th July with new mix by Dave "Ears" Bascombe
Taken from their 7th Studio Album 'The Further Adventures Of The Saw Doctors'
The Saw Doctors are a group of songwriting musicians from the West of Ireland, hell-bent on celebrating, observing, recording and sometimes poking fun at their own locality, accent and idiomatic use of language whilst dressing their songs up in their favourite sounds and styles from their years of musical fandom.
The Saw Doctors – Lucky Boy by Cannonball_PR
Formed in Tuam, Co. Galway, really a small market town but in fact a tiny city of two cathedrals, in the late 1980's, The Saw Doctors were discovered by Mike Scott of The Waterboys on a stormy Wintry Tuesday night in Galway city, plying their trade in the back of The Quays Bar,
This outfit has developed over the years into, what many believe, is as good, if not better, than any before; Their 7th Studio Album'The Further Adventures Of The Saw Doctors' is probably their most consistent collection of songs to date.
Leo tells the story of the song "Indian Summer"
2010 had been a terrible Summer in Ireland, a dreary dark and damp season, all through June, July and August; not completely unusual in our part of the world. We were scheduled to play at a festival in the Atlantic coastal village of Kilkee in County Clare. 'Cois Farraige' (Beside the sea) and wrote a song to commemorate the romanticism of traveling down the spectacularly beautiful West Coast of Clare for what turned out to be the finest weekend of the year.
Just back from touring Australia and an eighteen-date coast-to-coast tour of the US, the band continues with a resilience and an effervescent energy with a collage of festivals & shows for the Summer of 2011, including Scotland's T in the Park, Combury Festival in Oxfordshire and an appearance at the twentieth anniversary of the legendary London Flead with Bob Dylan .and Windsor Racecourse on the 11th July.
"They just have this connection with an audience that you rarely see, one minute they are roaring laughing and the next minute they have tears in their eyes.
USA Today