WIRELESS WITH BARCLAYCARD – THE BIGGEST AND BEST YEAR YET!
aaamusic | On 05, Jul 2011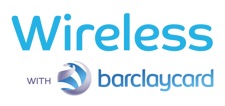 140,000 DESCEND ON HYDE PARK FOR WIRELESS WITH BARCLAYCARD'S BIGGEST AND BEST YEAR YET
A record breaking 140,000 people descended onto London's Hyde Park at the weekend to enjoy the most successful Wireless with Barclaycard yet, which included triumphant sets from headliners The Black Eyed Peas, The Chemical Brothers and Pulp.
Wireless promoter Steve Homer from Live Nation said, "We're very proud to have celebrated the biggest Wireless Festival yet with some of the best names inmusic. The Black Eyed Peas put on a spectacular show on Friday whilst The Chemical Brothers set on Saturday waseuphoric. Pulp returned to their spiritual home yesterday to play an incredible set of classic hits capping off a truly incredible weekend."
The sun shone down on the masses of music fans as they danced their way to the best festival line up of the summer. Friday July 1, headlined by The Black Eyed Peas, also saw incredible performances from the likes of Plan B, Tinie Tempah, Bruno Mars, Example and David Guetta.
Saturday July 2 kicked off with an electrifying performance from Janelle Monae followed by the fantastic Katy B and a skantally-clad Ke$ha. Chromeo, The Streets and Chase & Status got the crowds jumping before The Chemical Brothers wrapped up proceedings with a rapturous set.
Yesterday, saw top performances from the likes of Grace Jones, The Hives, Foals and The Pretty Reckless after which headliners Pulp took to the mainstage for a show stopping set. Working their way through a catalogue of sensational sing-along anthems they were the perfect finale to a wonderful weekend in the capital.
For highlights, photos and more, check out www.wirelessfestival.co.uk or www.facebook.com/WirelessFestival
Go to www.youtube.com/barclaycardcreate or www.Barclaycardunwind.co.uk for the Unwind TV content hosted by Huey Morgan which includes exclusive interviews and performances from the Barclaycard Unwind stage
The full line-up was as follows:
Friday July 1 Saturday July 2 Sunday July 3
The Black Eyed Peas The Chemical Brothers Pulp
Plan B Chase & Status Grace Jones
Tinie Tempah The Streets TV On The Radio
Bruno Mars Aphex Twin Foals
Example Chromeo The Hives
Chipmunk Ke$ha The Horrors
Alexis Jordan Katy B Metronomy
Far East Movement Janelle Monae The Pretty Reckless
Wretch 32 Devlin The Naked and Famous
Labrinth Battles Roky Erickson
Mike Posner Digitalism Neon Trees
Natalia Kills J.Cole Yuck
Yasmin LMFAO Devotchka
Jodie Connor Jay Electronica Cut Copy
Parade Alex Metric Vintage Trouble
StooShe The Whip Funeral Party
Dot Rotten Nero The Sounds
Plus special guest Justin Robertson Fight Like Apes
David Guetta Michael Franti and Spearhead Summer Camp
Modestep Clock Opera
Her Majesty and the Wolves Blind Pilot
Maverick Sabre Cashier No. 9
Alpines
Luke Bingham
James Holroyd
Bandstand line up:
Friday July 1 Saturday July 2 Sunday July 3
Smiler Starboy Nathan Big Deal
Time Takers Russo Lonsdale Boys Club
Pro Dot True Tiger Liz Lawrence
G FrSH Jamie George Funeral Suits
Kasha Millions Like Us Paradise Point
Reece Luke Bingham Smokin' Barrels
Rascals
Felix Baugmartner – DJ set
Twissman
Tenny Ten
Lauren Loretto
Shortston & Dazzler (New Breed Crew)
Alex Thompson
Charlotte Rene
Rebecca Closure