Panic Cell final show at Sonisphere
aaamusic | On 06, Jul 2011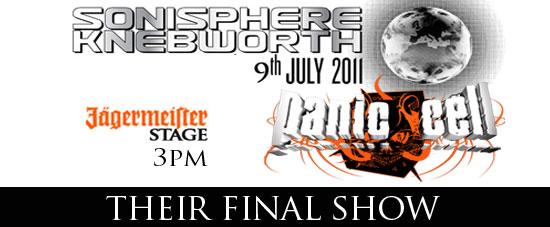 PANIC CELL
http://www.paniccell.com
SONISPHERE KNEBWORTH 2011 CONFIRMED AS PANIC CELL'S FINAL SHOW
"Panic Cell wish to thank everyone in the music industry that has supported them and they hope to see as many of you as possible at Sonisphere, Knebworth at 3pm on the 9th July 2011 for their final show on the Jagermeister stage."
The tough but very amicable decision to 'split' was made as it's become clear that some of the band have new exciting careers / projects which they wish to work on and develop.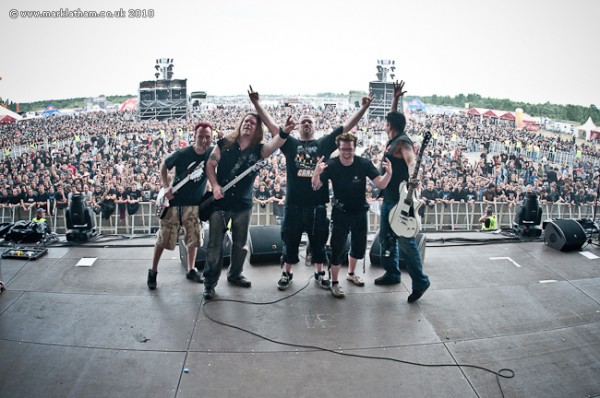 Founding and core members of Panic Cell have confirmed they will continue working together in a new exciting band alongside their management team Black Radar Management.
The band's manager James Black said "Panic Cell's final show at Sonisphere on the 9th July 2011 will see the last stage of one band's journey and the beginning of another's evolution. This is a real phoenix rising from the ashes scenario, the timing is perfect for this to be happening. These guys are really hungry!"
A statement on the new band project is to be released shortly.
Panic Cell appeared onto the scene in late 2004, laying the foundations of a highly successful career with some truly exceptional dream fulfilling tours and festivals. As an unsigned band they had the honour of playing the Download Festival 3 times, opening up for Metallica / The Big 4 and sharing stages all over the world with some of the definitive bands of this generation.
Their last show at Sonisphere, Knebworth will see Panic Cell closing the chapter on a big part of each members lives and opening up a new exciting one.