The Kill Van Kulls-DIGITAL SINGLE RELEASE 'LOST AND FOUND' OUT ON 18TH JULY
aaamusic | On 06, Jul 2011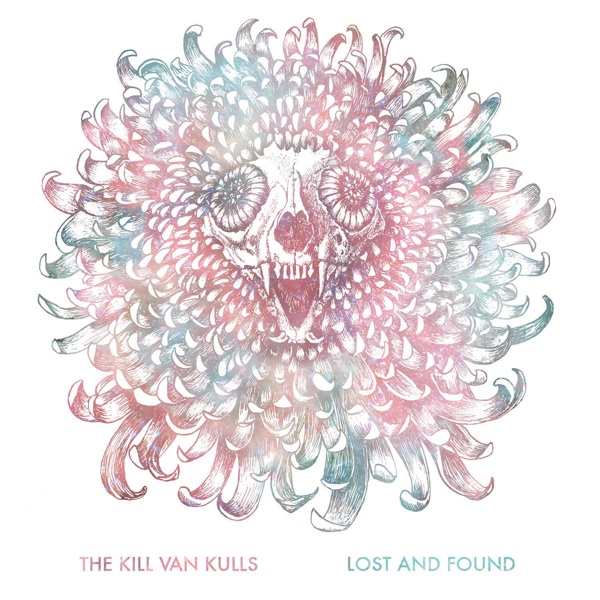 "Full of moody drama, melancholic lyrics, and soaring, sonic melodies, The Kill Van Kulls' brightly textured electro-pop is loaded with copious amounts of world-weary, digital appeal for today's emotionally high-strung cyber-youth." My Old Kentucky Blog
Their set has Top 10 potential written all over it." The Fly
Manchester based four-piece The Kill Van Kulls have been turning heads since late 2010 with their anthemic indie-pop. Support slots with The Naked & Famous, Airbourne Toxic Event and The Answering Machine have opened the band to a wider audience, proving that The Kill Van Kulls can handle a bigger stage.
Originally starting as a three piece Gareth Bartlett (vocals / keyboards), Christopher Milton (Guitars / vocals), Chris Walton (Bass / vocals) were joined by drummer Benjamin Mousley in summer 2010. An appearance at the annual music showcase In The City in October kick started interest from music fans in their hometown, and the industry in general.
New single 'Lost and Found' is a huge indie tune that recalls Prince styled grooves with a chorus to die for. People are quick to draw comparison with 80s such as Echo & The Bunneymen, Simple Minds and OMD, which reflects the classic nature of the band's songwriting, though The Kill Van Kulls are equally influenced by acts such as Phoenix and Cut Copy. 'Lost and Found' is released digitally via the band's own label, KVK Records, a bold move but testament to their ambition.
Previous to this release the viral video for 'Wooden Heart' was been picked up by Record of the Day as well as the likes of Mybandisbetterthanyourband, and My Old Kentuck Blog who wrote "With it's dazzling video filled with 70's surf footage from the North Shore at Sunset Beach and Pipeline, Wooden Heart calls for an endless summer, filled with the bittersweet, spine-tingling zeal of one who's always waiting to catch the next big wave." Dedicated surf site Transworld.net were similarly impressed and showcased the video recently.
Debut single 'Fools Wish', released on 14th March on limited 7th vinyl, received plaudits from Pop in Stereo who decreed, "'Fools Wish' is a wonderfully crafted piece of pop heaven." Whilst Audioporn Central
 described the track as, "A finely tuned guitar-pop gem". 'Fools Wish' also made the XFM Evening Play list, as well as regular plays on BBC Manchester Introducing, Amazing Radio and New to Q.
The Kill Van Kulls recently played Leeds University as part of Live at Leeds, and St Philips Church in Salford for Sounds From The City. They will make further appearances at festivals in May before retreating to their studio at a disused mill in Stockport to continue writing and recording.
Live dates are listed below:
UPCOMING LIVE DATES
Mon 11th July – London, The Social