Beacons final line-up…Tom Vek & more
aaamusic | On 07, Jul 2011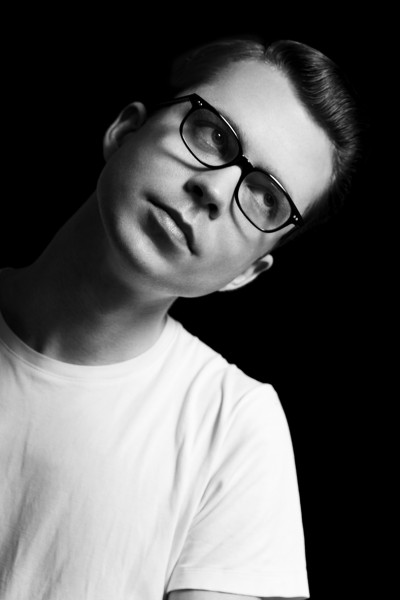 Weds 6th Jul – LONDON The Barbican – Daptone Takeover with Sharon Jones,
Charles Bradley Thu 7th Jul – LONDON Islington, O2 Academy – Charles Bradley
headliner w/The Budos Band
By now you'll all know Sharon Jones and here's the perfect chance to catch
Daptone's latest find, Charles Bradley, who's just released his debut album
at the tender age of 62! Makes Ms Jones a whippersnapper in comparison.
Already he's been winning folks over stateside, one of the talks of SXSW and
selling out shows across the US. Now's our chance to catch him do the thing
he does best, after a lifetime of paying his dues, having left home as a
teenager and nomadically labouring for decades at various day jobs from
Maine to Alaska – singing and performing in his spare time before
re-settling in his hometown Brooklyn and eventually finding a musical home
at Daptone offshoot Dunham. Don't believe us? See for yourself…
As the countdown to BEACONS festival (11th – 14th August 2011 @ Heslaker
Farm, Skipton, Yorkshire Dales) begins in earnest, we're delighted to
announce Sunday's headliner will be TOM VEK. Other names newly added to the
bill include Glasgow eight-piece DANANANANAYKROYD and JAMIE XX, who both
perform on Saturday. It almost completes the fantastic line-up across the
three day and four night extravaganza, which kicks off with a pre-festival
party on Thursday 11 August starring indie tykes Frankie & The Heartstrings,
hip hop star Dels, Filthy Dukes and THE CROOKES.
A brand new arts and music festival presented by Moor Music Festival, Iron
Wagon and the 580 Collective, Beacons presents a dynamic and exciting wealth
of music, film and art with great local food and drink too. Covering a broad
range of diverse genres, Beacons provides something for every fan of
alternative music, with a line-up including Mount Kimbie, Hudson Mowhawke,
Jamie Woon, Summer Camp, Factory Floor, The Phantom Band, Dry The River,
Polar Bear, Willy Mason, The Twilight Sad, Anika, The Apples, Ghostpoet,
Toddla T, Wolf People, Dutch Uncles, Ramadanman, Mazes, Pariah, Demdike
Stare, D/R/U/G/S, Star Slinger, Ducktails, Emmy The Great, Benjamin Francis
Leftwich, iLiKETRAiNS, Islet, Fantastic Mr Fox, Napoleon IIIrd, Driver Drive
Faster, Plank!, John Stammers, Golden Glow, Beat The Radar, Girl Unit and
many more. The stellar roster of DJs includes Mr Scruff, Chris Geddes (Belle
& Sebastian), Casper C, Andy Votel and Doug Shipton (Finders Keepers),
Softpriest, Stopmaking Me and many more too.
The main stage is being hosted by The Stool Pigeon, marking the first time
the publication has teamed up with a festival. Other tents are being
programmed by the folks from such revered venues and club nights as Modern
Amusement from Leeds, Akoustik Anarkhy from Manchester; Club Pony and
Bungalows & Bears from Sheffield and the Shipping Forecast and Revo from
Liverpool.
Aside from the bands there's a secret cycle powered disco, a mojito bar,
live art and spoken word. Animat and the Abstract Film Orchestra will be
recreating a live rescore of the first animated film, while Sheffield
Doc/Fest and Leeds Film Festival will be choosing the films. Ticket holders
can also take part in craft workshops, yoga and dress up in the fancy dress
parlour!
At this friendliest of festivals, Sunday is Family Fun Day. The Ladybird
Project will create a children's haven of workshops, activities and
performances, including early morning films, lessons in pirate speak, mask
making, face painting and games. Families are free to roam the other
delights of the festival too, taking in traditional swing boats,
roundabouts, a helter skelter and even a beach. Sunday-only parent and child
(under 12) tickets are only £15 from
http://www.greetingsfrombeacons.com/tickets – or for full weekend £69.50
with under 12s free for four nights and days with camping.
Situated in some of the country's most beautiful landscape; Beacons offers
all this at the super-cheap price of £69.50 for the weekend. Who said it was
grim up north?