Red Hot Chili Peppers' album artwork revealed
aaamusic | On 07, Jul 2011
Last night, The Red Hot Chilli Peppers revealed the album artwork for the hugely anticipated new record 'Im With You' which is due for release later this year, check it out below: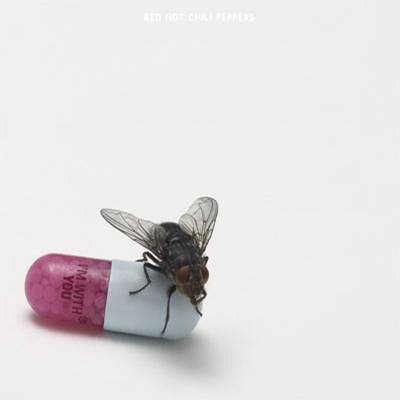 The band have teamed up with British artist Damien Hirst for the cover of their new album, I'm With You, coming August 30.
Hirst, the most important of the 1990s-era "YBAs" (Young British Artists), is famous for semi-shocking works like a dead tiger shark embalmed in fluid and glitter-encrusted human skulls. He seems to have toned it down a bit for this effort. It looks like an amalgamation of the medicine cabinet sculptures from Hirst's early career and the later dead fly paintings. Compared to other RHCP album covers, it's quite clinical and minimalist.