Superheavy Debut Single out 7th July
aaamusic | On 07, Jul 2011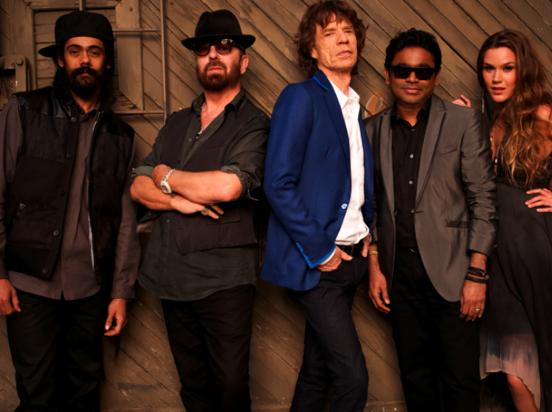 Miracle Worker, the first single to be taken from the debut album by SuperHeavy, the brand new musical project featuring Mick Jagger, Dave Stewart, Joss Stone, Damian Marley and A.R.Rahman, will be released through Universal Music from Thursday 7 July 2011 and available to download.
Recorded in LA and with a video currently being produced, 'Miracle Worker' is a clear indication of the creative vision of this unique collective of world-class musicians.
A distinctive collaboration which perfectly encapsulates each individual's own talent and style – from the Caribbean inspired reggae beats of Damian Marley, the harmonious soul of Joss Stone, the swagger of Mick Jagger's vocals, to the Indian-influenced production of A.R. Rahman and Dave Stewart's solid guitar keeping the song on track, 'Miracle Worker' is a true example of the sound of SuperHeavy.
Dave Stewart describes SuperHeavy as a 'mad alchemist type experiment', with Mick Jagger adding, 'We didn't know what kind of music we'd make, we didn't know if it would be any good, but we hoped we'd have fun'.
The SuperHeavy album will be released on Universal in September.