The Gonzo Anthem EP
aaamusic | On 07, Jul 2011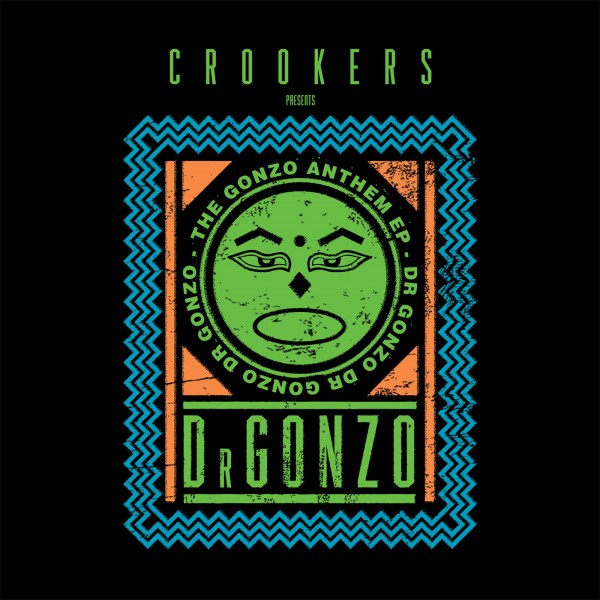 CROOKERS SERVE UP MORE OUT OF THIS WORLD DELIGHTS
Phra & Bot aka Crookers follow up their ground breaking Dr.Gonzo Bust'em Up EP with yet more out of this world Gonzo madness! The Gonzo Anthem EP is another three track excursion to planet Gonzo where Italian duo Crookers seem to be spending most of their time these days.
Dr.Gonzo's Anthem is a melodic wonderment, that sounds like the soundtrack to an unreleased 80's sci fi flick, just when your thinking what a lovely tune, it turns psychotic!
Dushi is a deeper, more psychedelic number that sends you off on a trip through the galaxy passing through Mars and Uranus en route.
And last but certainly not least is Carcola, a three way Italian job that see Crookers team up with His Majesty Andre and Lazy Ants. This futuristic dancehall-rave smash has an under-riding sub that rolls until the cows come home.
Crookers came storming back in to our lives with their Gonzo project earlier this year. Their brilliant Bust'em Up had huge support at club and Radio. Annie Mac, Nick Grimshaw (Record of the Week), Edith Bowman, Sinden, Annie Nightingale, Greg James, Huw Stephens, Rob Da Bank, Jaymo & Andy George, Andi Durrant, Eddy Temple-Morris etc… all showing the Gonzo love.
Crookers aka Francesco Barbaglia and Andrea Fratangelo first took the dance world by storm with Knobbers back in 2008. The Mad Kidz EP soon followed and then came their game changing Kid Cudi, Day N Nite Remix. They've since gone on to remix Lady Gaga, Beyonce, Armand Van Helden and The Chemical Brothers, whilst also seeing the release of their genre-bending Tons Of Friends album.
Crookers are a force to be reckoned with, this new Dr.Gonzo (a nod to Hunter S Thompson's work) project is testament to both their skills in the both the booth and in the studio. Watch out for the third Gonzo EP and album coming soon!
Crookers pres Dr.Gonzo – The Gonzo Anthem E.P.
1. Dr.Gonzo's Anthem
2. Dushi
3. Carcola