Crookers pres. Dr. Gonzo – The Gonzo Anthem E.P.
aaamusic | On 10, Jul 2011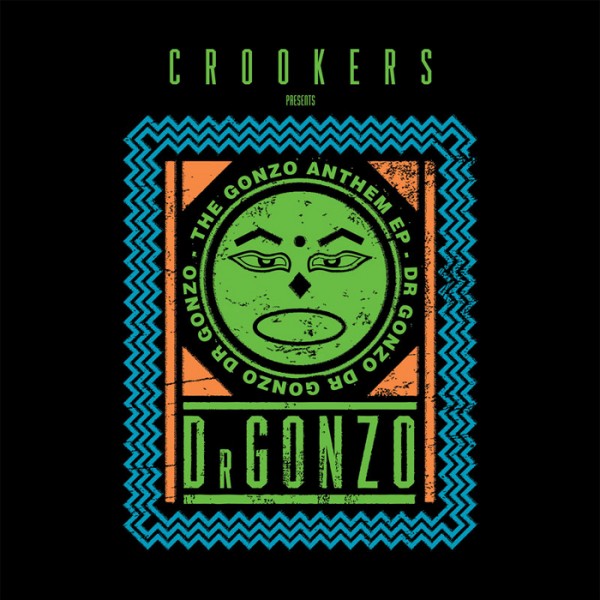 If you like listening to alternative/psychedelic music, here is what you have to listen: The Gonzo Anthem, a three tracks e.p., each track different from the other, like you think you understood what kind of tune is at the base and suddenly it becomes a far cry from what you expected.
Dr. Gonzo Anthem, the first track, could actually be the perfect soundtrack for an horror/sci-fi movie: it's a repeating, endless psychotic tune, while Duchi is the suite of a space trip that sends you off through the galaxy passing through Mars and Uranus en route,
The last track, Carcola (which is a title I can't stop laughing at, for it's an italian slangy word), featuring His Majesty Andre and Lazy Ants, it's a dancehall-rave smash, the mainstream one and it concludes the e.p., leaving you with the sensation that it's too soon.
Actually, this is not the kind of music I usally listen to, but it has something important, and it's the fact that you can dance to it, I don't know how but someone will find the right way!
Crookers aka Francesco Barbaglia and Andrea Fratangelo first took the dance world by storm with Knobbers back in 2008. The Mad Kidz EP soon followed and then came their game changing Kid Cudi, Day N Nite Remix. They've since gone on to remix Lady Gaga, Beyonce, Armand Van Helden and The Chemical Brothers, whilst also seeing the release of their genre-bending Tons Of Friends album.
Crookers are a force to be reckoned with, this new Dr.Gonzo (a nod to Hunter S Thompson's work) project is testament to both their skills in the both the booth and in the studio. Watch out for the third Gonzo EP and album coming soon!
Crookers pres Dr.Gonzo – The Gonzo Anthem E.P.
1. Dr.Gonzo's Anthem
2. Dushi
3. Carcola
Author: Federica Carlino