Longevity – Tantrum
aaamusic | On 10, Jul 2011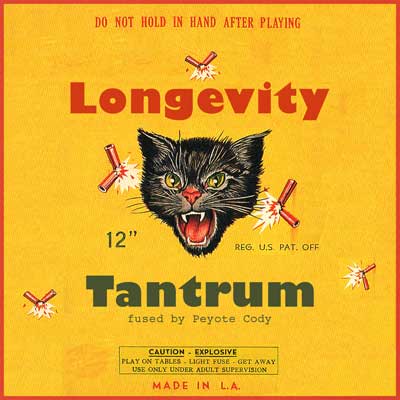 The EP by Longevity – Tantrum it is really nice. The beats and the ethnic routs bring you to a spiritual side. Tantrum – Is a hip hop song, with an indian influence. The bass line they use drives the song and the occasional electric guitar fill makes the song get more character. Mainly it is through the indian character. The lyrics are nice and they are raped powerful with lots of passion. The mixing towards the end of the song makes the turntable effect sing even more inside your head. Tantrum (Kid Tested) – this is a remix and it has that driving bass line. The indian influence is still there. The effects of the guitar are powerful as ever and what has not been said before applies to this as well.
Tantrum  (instrumental) – this song really nice heard without the lyrics raped. It sounds a bit experimental/ indian house. The song is actually good just like this (instrumentally).
Posse Cut (feat. Born Allah, Zagu Brown, Brandi Kane, Big Arch & Medusa) – This song really gets the idian influence as the drums. The vocals are really powerful. In this song the drums drive the song forward and its nice to see a different song in the album. The featured artist all sound really well and powerful and especially when the Medusa rapes.
Author: Enrico Down