Our Lost Infantry – My God, It's Full Of Stars / Vessels
aaamusic | On 10, Jul 2011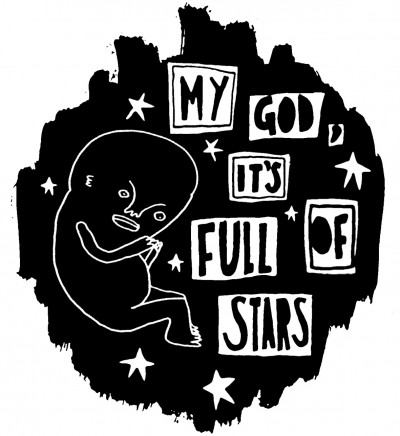 To coincide with a performance on the BBC Introducing Stage at this year's T In The Park, Our Lost Infantry will be releasing  the couplet 'My God, It's Full Of Stars'/'Vessels' on July 8th, 2011.
Our Lost Infantry, a quartet, is a hard working alternative Aldershot band with members Parkin, Matt, Tom and Thom. They're highly committed and spend every spare moment they have writing, singing and playing. Once a folk-indie group, Our Lost Infantry has evolved into a more difficult and abstract form of progressive rock. Their live reputation is growing quickly.
This is a joyful, fast paced, energetic art rock song from a group with a reputation for long words, though the short ones are just as effective. There's interesting, colourful imagery and you have to be prepared for the unexpected. It's sometimes a bit obtuse but explores bleak, negative human qualities like insincerity and uncertainty and contrasts them with positive ones like resilience and generosity.
But the video can be seen on a less serious level. It's great, innocent fun with its incomprehensible scribbles and childish dream landscape.  It's a place where fictional knights fight demons, monsters and dragons. Yes, it's a place where an umbrella will not protect you from a missile! But, I'm a bit reluctant to seek things which are meaningful or profound.
A reviewer once said that Our Lost Infantry is the best thing out of Aldershot since the A325, but I'd hate to drive anyone down a blind alley.
Author: Anthony Weightman