THE VOLUNTARY BUTLER SCHEME 'Grandad Galaxy' new album released 18th July 2011 on Split Records – Free track and video
aaamusic | On 13, Jul 2011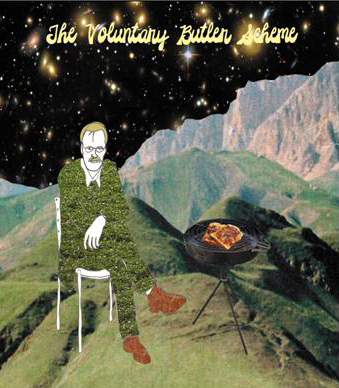 "Many wonderful things have come out of the West Midlands – the balti, Steve Bull, the uniquely mangled vowel sounds of residents of Dudley – and to that list you can add Rob 'The Voluntary Butler Scheme' Jones." GuardianGuide
When Voluntary Butler Scheme recently declared that the intention behind his latest album was "to blend all the different types of music I've been making together," it seemed like a fairly insurmountable task – this is an act known for producing everything from Motown soul to J-Pop via Mark Mothersbaugh-style poptronica. But Grandad Galaxy is truly a musical cabinet of curiosities, bursting at the seams with strange sounds, melodies, effects and songs. Part instrumental, it follows the direction that the 'Scheme, aka Dudley-based bedroom-pop architect Rob Jones, has been headed in from debut LP At Breakfast, Dinner, Tea via the recent cut-and-paste Chevreul EP.
Joining Rob on the album are Welsh singer-songwriter Sweet Baboo on saxophone plus Rob's girlfriend on sampled vocals for Do The Hand Jive."I asked her to make up a tune on the spot, a cappella, recorded it on my iPhone and used that as a sample on the chorus," says Rob, who also enlisted his mum to say random words on the same tune.
Get brand new track Yo Yo Star (not featured on the album) for free here:
Yo-Yo Star by TheVoluntaryButlerScheme
And watch the video here:
Since releasing the first album, The Voluntary Butler Scheme have toured the UK with Adam Green, received personal plaudits from Madness singer Suggs and signed a US deal with influential indie Park The Van. Jones has seen his tracks pop up in such varied places as Grey's Anatomy, a Dell ad, Eastenders and, er, Countryfile. "Living in Dudley, you defo don't imagine your life will ever come in to contact with the telly," says Jones. "In a small way it has, and I just find it hilarious."
As well as being an in-demand remixer for Go! Team, Kid Carpet, Colourmusic and more, Jones is making his name as a producer for other artists, producing albums for ex-David Devant man Mr Solo and Sweet Baboo, who is in also in Rob's side-project, Wickes. 2011 will also see Voluntary Butler Scheme hitting the road with a new live line-up, which will be touring extensively this year. Meanwhile, Rob's exhausting musical whirl continues: "I've already got a bulk of 60 odd tracks for the next album," he says.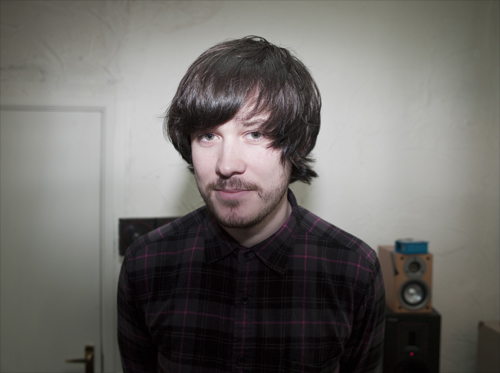 www.myspace.com/thevoluntarybutlerscheme
www.facebook.com/thevoluntarybutlerscheme
www.twitter.com/voluntarybutler
www.youtube.com/voluntarybutlertv