A Chat With Baron Bane!!
aaamusic | On 15, Jul 2011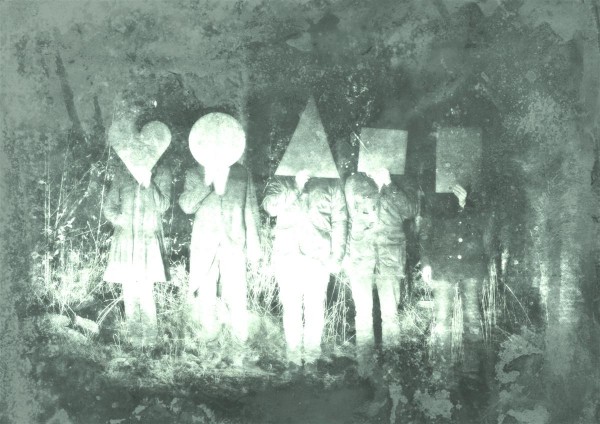 AAAmusic chatted with Baron Bane – here's what we discovered!
AAAmusic:  What's the meaning of the album title "LPTO"?
LPTO is our second album. It could also indicate that we're very interested in tractors.
AAAmusic:  Which are your favourite tracks on the album?
We all have different favourites, but I think we all are very happy with how "And The Flare Will Spark" turned out.
AAAmusic:  How long did you work on the album for? Has it been a long journey or it all went according to plan?
We started writing new material during the summer of '07, almost instantly after the Orchids EP was released. So basically we've worked with the album between 2007 and 2011 which is completely insane. I think that almost drove us insane as well. It has definitely been a long journey, although I should mention that we of course haven't been working with album for every day during these years. We are all a bit older and have lots of other commitments which have made it harder to find longer consecutive periods of time where we could work on the album. Since we all felt how important this album was to us, we couldn't just settle with songs that didn't feel 100%. I think we've never thrown away so much material before. Also, remember that we wrote and recorded the songs simultaneously and that we didn't enter the studio in 2007 with 15 new songs. We entered the studio with only one new song and we recorded that (Love.Cure.All) and then we took it from there. Sometimes we really found something unique and something we were really satisfied with, and many times we didn't. Also, I think we all learned something about how we function in the studio both as a band and as creative individuals and it was absolutely an important learning period for us.
AAAmusic:  Do you recognize difference from your debut album?
Lots. We've definitely come a long way since then. That album was done in 2003 and we started recording the new one in early 2008. Also, we did the Orchids EP in between so we haven't completely been slacking off…! But actually, LPTO and the first album are similar in a way that the Orchids EP and the first album aren't. On the EP we tried to really explore the electronic side in us and we came up with five very electronic sounding songs. We used a lot of triggered drums (classic 808 and 909) etc. to make the songs sound more electronic but still with a live feeling to the drums. LPTO is actually very much more acoustic and simple in its production, which carries similarities with the first album. I think the differences lie more in the songwriting and the songs have definitely more depth, both lyrically and sonically.
AAAmusic:  How about your next projects?
We always have so much going on. Right now we're wrapping up the video shoot for the single "Echoes", which initially was released in April alongside a 3D promotional video. We aim to release the "real" video sometime in early fall. We will also head back into the studio to start recording some brand new songs. LPTO is released in the UK in early fall and we're hoping to come over and do a handful of performances with that.
AAAmusic:  Any plans for the summer?
Yes. We are playing of couple of festivals in Sweden, which will be great. We will also, as mentioned earlier, use this time to start recording new stuff.
Author: Federica Carlino