CULTS brand new video for "Go Outside" …single released August 29 on In The Name Of/ Columbia
aaamusic | On 18, Jul 2011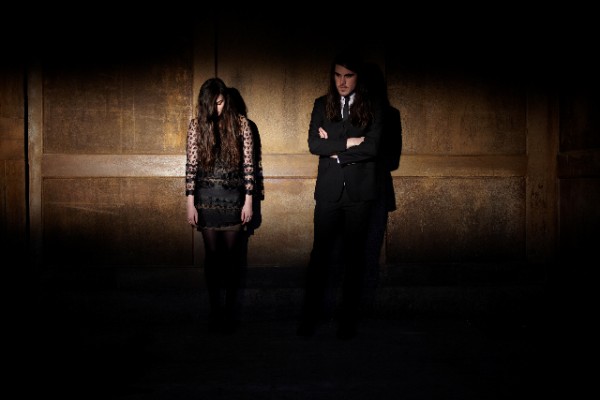 CULTS
Release "Go Outside"
Video can be viewed here: http://www.boingboing.net/2011/07/13/cults.html
Going live on Friday….
Single released on August 29 on In The Name Of/ Columbia
"4 stars – an impressive debut" – Independent Arts and Books
"4 stars – a compelling uneasiness" – Guardian Film and Music
"4 stars – simply one of those situations where everything has fallen into place naturally" – Times Review
"4 stars – marvellous… "Go Outside"…is one of the tunes of the year" – Evening Standard
With their debut, self-titled album, New York duo Cults have more than justified the hype that's been swirling around them ever since they appeared out of nowhere and anonymously dropped three tracks of the most exquisite, off-kilter pop last spring.
Boasting 11 tracks that were alternately poignant and defiant, beautiful yet strange, but never less than instantly infectious, "Cults" won acclaim from the likes of NME, Guardian Film and Music and the Independent over here, along with New York Times, Rolling Stone and Pitchfork (who named it "Best New Music") over in the US. Now, they are releasing "Go Outside", one of the undoubted highlights of the album and the song that kicked off the buzz in the first place.
Starting off with the now instantly recognisable xylophone intro and eerie snippet of Jonestown guru Jim Jones intoning "To me, death is not a fearful thing…it's living that's treacherous", it then segues effortlessly into one of the songs of the summer, merging a deeply gorgeous melody with Madeline Follin's mesmerising vocals and lyrics about disconnection and disaffection, as she sings "I think I want to live my life and you're just in my way". It's the perfect combination of defiance and sweetness, and just goes to show once again what sets Cults apart from the rest of the pack. Even more excitingly, the single will come backed with 2 mixes of the track, from Two Bears and Luca C & Brigante.
Additionally, to see more of Cults, make sure you don't miss out when they return to the UK in August for more dates, including appearances at Reading and Leeds.
TRACKLISTING
1. Go Outside
2. Go Outside (Two Bears remix)
3. Go Outside (Luca C & Brigante Continental mix)
UPCOMING LIVE DATES
AUGUST
22 – The Bowery, Sheffield
23 – Haymakers, Cambridge – http://www.ents24.com/web/event/Cults-The-Haymakers-Cambridge-2474581.html
24 – Flapper, Birmingham – http://www.ents24.com/web/venue/Birmingham/The-Flapper-1688.html
27 – Reading Festival
28 – Leeds Festival
30 – Tunnels, Aberdeen – http://www.thetunnels.co.uk/home/
31 – Nice n' Sleazys, Glasgow – http://nicensleazy.com/