Sophie Madeleine Brand new album – 'The Rythem You Started'
aaamusic | On 18, Jul 2011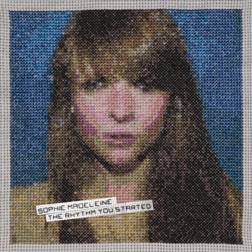 Sophie Madeleine
Brand new album – 'The Rythem You Started'
Xtra Mile Recording's newest signing, Sophie Madeleine, announces details of her brand new album 'The Rhythm You Started' which will be released on 25th July 2011.
An experimental ion with rhythm, Madeleine's second album is a refreshing mix of timeless folk-pop song writing with an uplifting indie synth edge. The multi-instrumentalist seamlessly weaves percussion loops and drum machines together with ukulele, violin, and sweet vocal harmonies. This summery blend is tied together by her disarming vocal . Its feather-light vibrato complements vivid metaphors and hook-laden melodies.
After self-producing the ten-track album from her living room in Brighton, Sophie sought out the mixing expertise of esteemed producer Danton Supple. His previous credits include Coldplay, Thirteen Senses, Tender foot and Electric Soft Parade.
Before signing with Xtra Mile, Sophie sold out a limited run of 'The Rhythm You Started', per personally mailing copies to fans in 27 countries on five continents. The forthcoming single , 'Oil & Gold', has already been played on Radio 2 by Steve Lamacq. She also recently supported Gruff Rhys (Super Furry Animals, Neon Neon) at his headlining show at New York's legendary Mercury Lounge.
UK summer tour dates will be announced soon.
Track listing for 'The Rhythm You Started'
1. Stars
2. The Rhythm You Started
3. Little One
4. Song To Fall In Love To
5. Oil & Gold
6. Battles
7. Butterfly Child
8. Change The Numbers
9. Come Follow Me
10. Hypothetically Yours
| sophiemadeleine.com | twitter.com/lovelifeuke | sophiemadeleine.tumblr.com | facebook.com/SophieMadeleineMusic | youtube.com/missophiemadeleine |