Ane Brun returns with new single 'Do You Remember' feat. First Aid Kit out July 25th + short film debut
aaamusic | On 20, Jul 2011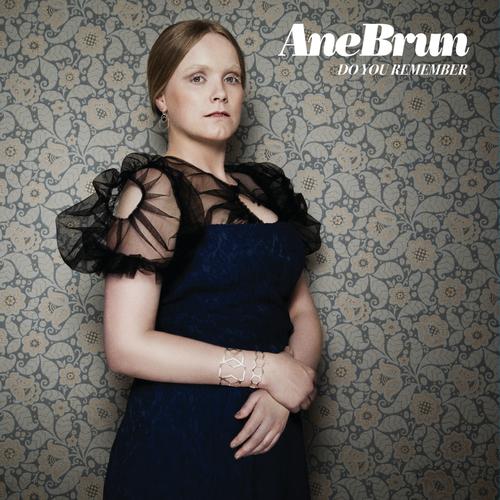 Do You Remember is the new single from Ane Brun, released on July 25th via Balloon Ranger Records.
The single is the first to be taken from new album It All Starts With One, produced by Tobias Fröberg scheduled for release this year, which sees Ane collaborating with Sweden's First Aid Kit.
After the critical success of her last long player, the recording of the new album was postponed when both Peter Gabriel and Ani Difranco – two artists who have meant a lot to Ane – asked her to join them on their tours. Peter Gabriel's collaboration with the Scandinavian singer/songwriter continues on his next album New Blood, due to be released this year.
After three studio albums and years on the road, both her established audience and rapidly growing fanbase eagerly await this next release. In the last year she's had time while touring the world to write more songs and also finish the ones she had already started.
Speaking of her collaboration with First Aid Kit:
"Do You Remember was one of the last songs I wrote for the album. I had a particular idea for backing vocals on this tune. I wanted them to be energetic, desperate and quite folky. First I thought I'd lay them down myself, but after attending a show with Swedish folk duo First Aid Kit, I knew right there and then that I wanted their amazing sound for this! I went backstage straight after the show to ask them, and I was thrilled when they said yes! A few days later they came down to the studio and delivered exactly what I had imagined in my head"
The video to the single "Do You Remember" is the first chapter released from a short film based to music from Ane's forthcoming album 'It all starts with One'. This is the first chapter of four films to be premiered in autumn 2011.
'ONE', as the film is called, is a poetic tapestry incorporating various threads interwoven on several levels, integrating and complimenting Ane's delicately composed branches between hope, rage and grief.A heavy period of post-production is now rolling with the other chapters before the film is fully released in the fall.
The single Do You Remember is available digitally from July 25th and as limited edition 7" vinyl which includes the B side ¨One Last Try¨, a more melancholic take on the A sides theme.
Ane Brun starts her European tour in October 2011 with UK dates in November.
Live dates!
November 9th Deaf Institute, Manchester, UK
November 10th King Tuts, Glasgow, UK
November 11th HMV Institute – The Library, Birmingham, UK
November 12th Scala, London, UK
Links: http://anebrun.com/¦ http://www.facebook.com/Ane-Brun¦http://www.myspace.com/anebrun