BOMBAY BICYCLE CLUB, THE STREETS AND MORE JOIN IBIZA AND MALLORCA ROCKS LINE UP
aaamusic | On 20, Jul 2011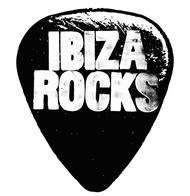 BOMBAY BICYCLE CLUB, THE STREETS, FOSTER THE PEOPLE, CHASE + STATUS WITH MC RAGE, DJ FRESH, NERO AND YASMIN
JOIN SUMMERS FINEST LINE UP
PLUS
BRAND NEW TV SHOW 'IBIZA ROCKS WITH XBOX KINECT' ON CHANNEL4/T4 BRINGS ALL THE HOTTEST ACTION FROM THE BLISTERING BALEARICS, HOSTED BY ANNIE MAC
Team 'Rocks' have bagged a bill of the most in demand festival headliners and once again, booked a stellar set of acts which are set to illuminate the White Isle summer, adding Bombay Bicycle Club and Foster The People into the mix at Ibiza Rocks on 24th August.
Bombay Bicycle Club are about to blow up big style and are returning to Ibiza Rocks for a second year, following on from last year's blistering gig, supported by Foster the People who are riding high at the top of the charts in the UK and USA.
It will also be a very special night over at Mallorca Rocks where the crowd will be treated to a DJ extravaganza with the all-conquering Chase + Status with MC Rage plus one of this year's biggest new acts Nero and Yasmin adding to the DJ delights on 23rd August.  There will be a special live guest announced for this show shortly, so watch this space.
More new additions to the lineup of the summer sees The Streets playing live, with Mike Skinner choosing the much loved Ibiza Rocks crowd for one of his last ever shows, with support from DJ Fresh – rocking out at Mallorca on 6th September and Ibiza on 7th September.
Multi-million selling artists, the best breakthrough talent and music icons of old and new, united and rocking Ibiza and Mallorca Rocks all summer.
To top it all off, the highlights from Ibiza Rocks will all be screened by on Channel 4 and T4 during a six week series starting from 30th July, featuring the very best of the acts hitting the Balearics for scorching hot live gigs at Ibiza Rocks this summer. Plan B, Chase and Status, Katy B and Tinie Tempah are just some of the fine acts that will take viewers behind the scenes for exclusive backstage interviews and then bound on stage at Ibiza Rocks for their sensational live performances.  'Ibiza Rocks with Xbox Kinect' hosted by Annie Mac will run every Saturday on T4 from 30th July through to September 2011.
Information, tickets and holidays available at www.ibizarocks.com (Gig Tickets priced from £30 plus booking fee)
Check out the brand new boutique hotel – Ibiza Rocks House at Pikes at www.ibizarockshouse.com
Mallorca Rocks on Tuesdays:                                                          Ibiza Rocks on Wednesdays:
19/07
BIFFY CLYRO AND ZANE LOWE | MORNING PARADE FOR 6TH BIRTHDAY PARTY
20/07
BIFFY CLYRO AND ZANE LOWE |MORNING PARADE FOR 6TH BIRTHDAY PARTY
26/07
TINIE TEMPAH | MAVERICK SABRE
27/07
TINIE TEMPAH | MAVERICK SABRE
29/07
DIZZEE RASCAL
30/07
DIZZEE RASCAL
02/08
CHASE + STATUS | LABRINTH
03/08
CHASE + STATUS | LABRINTH
09/08
EXAMPLE | SUB FOCUS (LIVE)
10/08
EXAMPLE | SUB FOCUS (LIVE)
16/08
2MANYDJS (LIVE) | AZARI + III
17/08
2MANYDJS (LIVE) | AZARI + III
23/08
CHASE + STATUS DJ SET WITH MC RAGE |NERO DJ SET |

YASMIN | SPECIAL LIVE GUEST TO BE ANNOUNCED

24/08
BOMBAY BICYCLE CLUB | FOSTER THE PEOPLE
30/08
MAGNETIC MAN | KATY B
31/08
MAGNETIC MAN | KATY B
06/09
THE STREETS | DJ FRESH
07/09
THE STREETS | DJ FRESH
13/09
MADNESS
14/09
MADNESS