Miguel Migs releases new single, plus free remix download
aaamusic | On 22, Jul 2011
Miguel Migs
New Single, 'Everybody' Featuring Evelyn 'Champagne' King
Released  15th August on Om Records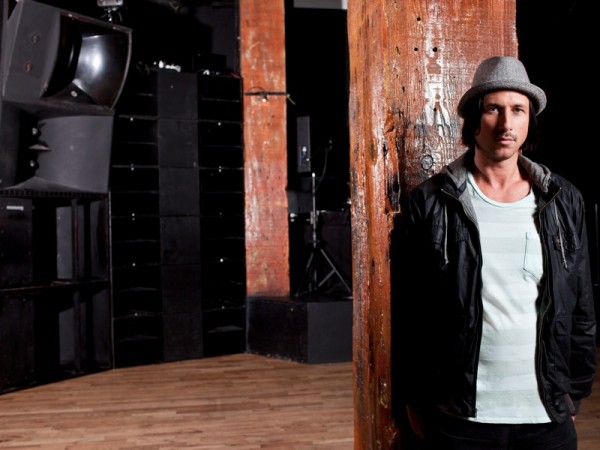 Free Nav Izadi Remix: http://soundcloud.com/omrecords/sets/everybody-feat-evelyn/s-CMnTv
San Francisco's finest, Miguel Migs returns with a new single, entitled 'Everybody' featuring disco legend, Evelyn 'Champagne' King this summer. This release precedes Migs' eagerly awaited album, 'Outside the Skyline', out later this year on the multi faceted Om Records.
Having released a clutch of highly acclaimed productions, including the well-received 2002 debut album 'Colorful You', which came out on the legendary Astralwerks label, Migs' meteoric rise continued and as Petalpusher, he became a stalwart of the hugely influential Naked Music stable with his original singles, remixes and compilations. Migs began to attract attention from the broader music community, remixing big-name artists as diverse as Macy Gray, Lionel Richie and Britney Spears. These numerous releases and collaborations established Migs at the forefront of a new scene as enamoured of underground deep house as it was of quality soul charting music.
Migs' reputation is such that, when it came to recording his new album 'Outside The Skyline', he was able to pull together an impressive line-up of collaborators including original disco diva Evelyn 'Champagne' King, reggae legends Half-Pint and Freddie MacGregor, first lady of musicianship Meshell Ndegeocello, Berlin based singer Georg Levin and bossa nova phenomenon Bebel Gilberto all make an appearance on the album, alongside two vocalists who've been regular co-conspirators, Aya and Lisa Shaw.
The result is an album that's trademark Migs. Informed by house but no slave to metronomic dancefloor rhythms and tempos, it takes influences from jazz, reggae, soul and more, with a heavy emphasis on high-quality songwriting and equally high production values.
The single package features a tantalizing display of remixes from hotly tipped producers Aki Bergen, Nav Izadi, Hardsoul and Migs himself, showing off the song's myriad strengths, and a remix from Boston based house legends, Soul Clap completing the package, 'Everybody' heralds the welcome and triumphant return of one of house music's most respected artist.
www.facebook.com/djmiguelmigs
soundcloud.com/omrecords
twitter/saltedmusic