Bostich + Fussible – Bulevar 2000
aaamusic | On 24, Jul 2011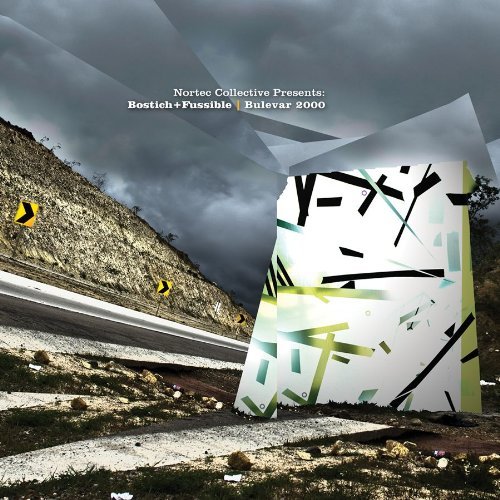 "Bulevar 2000" is the second album from duo Bostich and  Fussible who make up are one-half of Mexico's Nortec Collective, a production team that mixes the country's traditional norteño music with techno and house beats. An unlikely fusion you might think- but Bostich and Fussible have become internationally recognised for their music which is said to be like the soundtrack to Tijuana- their home base.
Opening track "Radio Borderland" is an offbeat experimental tune accompanied by rich instrumentation from accordions, an electronic vocoder voice and of course the  numerous other after production techniques.
"Last View From Slussen" and Must Love" are touching numbers from the album that are still in keeping with the overall techno vibe of the album but have a lamentable and   melancholy tone. The title track "Bulevar 2000" a song named after a road, is a song about driving to see a lover but is interrupted by lyrics that warn the listener "this is not a love song".
There is a lot going on in all of these songs on "Bulevar 2000", they are not for the faint hearted but for fans of traditional Mexican music or indeed of techno fusions.  Bostich and Fussible have a lot of different sounds to control- live performing, playing synths, and controlling a brash Tijuana folk band, and production techniques are used on all of the songs on this album. They do this with precision, emotion and skill, creating a deeply complex and ambitious album.
Author: Orna Lyons