GABE DIXON debut solo album 'One Spark' to be released on Aug 15th
aaamusic | On 26, Jul 2011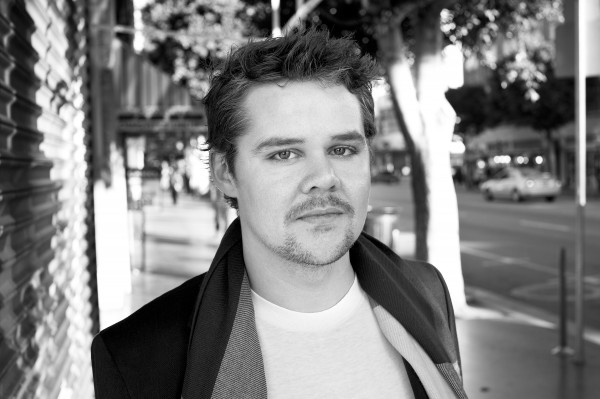 GABE DIXON
Debut solo album 'One Spark' to be released on Aug 15th
Fancy some slick radio pop like they used to make it back in the days when Elton John and Billy Joel ruled the airwaves? Like the idea of a latterday take on the power pop of Jellyfish, the Raspberries et al? Worn out your Knack, Brendan Benson and Semisonic records and want some new blood? Ladies & Gentlemen, pin back your ears and please welcome Gabe Dixon, a US singer, writer and piano-player who has made an album that taps into the pop motherlode!
Dixon's solo debut "One Spark" is chock-full of snagging hooks, infectious melodies, pristine pop-rock craftsmanship and superb performances, all in the service of The Song. "I wanted people to hear that I could sing, and to focus more on my songs than on my piano playing," says Gabe. Recording took place in Los Angeles, with overdubs added in Nashville. Some of the songs were written in London, in sessions with Iain Archer formerly of Snow Patrol, Deacon Blue's Ricky Ross and Starsailor frontman James Walsh. Back in the States, there were further team-ups with Grammy award-winner Dan Wilson of Semisonic and, funnily enough, Gary Clark of Danny Wilson (aka "the Scottish Steely Dan"), and there is a vocal guest spot on the album by Ms Bluegrass herself, Alison Krauss.
Great songs have been a constant in Gabe's life. He was reared on the music of The Beatles, Jackson Browne, Elton John, Paul Simon and, more recently, Radiohead and Jeff Buckley. At college in Miami he formed The Gabe Dixon Band with some friends and went on to release three acclaimed piano rock albums that combined the powerpop of Ben Folds Five with the wistful Americana of Jackson Browne. In 2001 he was asked by Paul McCartney to perform keyboards and sing backing vocals on his album 'Driving Rain' and was subsequently a member of Macca's band for the 9/11 fundraising Concert For New York. "I grew up listening to The Beatles so McCartney's music is imprinted on my brain," Gabe laughs. "I had to pinch myself the whole time I was working with him. But it was an amazing experience."
This year Gabe has got to work with another group of his musical heroes – he is currently playing keyboards and singing for Supertramp, who are touring North America and playing some shows in Europe this summer; he even gets to sing lead on the classics 'It's Raining Again', 'Take The Long Way Home' and 'Dreamer'!
As for his voice, it has the sweetness of McCartney and some of the grit of a teenage Steve Winwood, another master of the keyboards. Gabe describes it as "a pretty personal album" and nails his sound as "cinematic", which makes sense considering the use of his music in movies (such as The Proposal) and on TV shows (including One Tree Hill).
He's got plenty of choice for singles on "One Spark". From album opener 'Strike', which is power pop with extra punch, like McCartney with a dash of Lennon, to closer 'Lucky To Be Lost', "One Spark" is a melodic tour de force, with enough lyrical details – such as the street names in 'Even The Rain' – to fire the imagination. 'My Favorite', which is a sort of "meta-song", a song about how he's going to write a song for his wife, captures the giddy rush of love. 'On A Day Just Like Today' is polished 70s/80s FM radio pop. 'Burn For You' is intense, but emo moaning it ain't – this is pop, with hooks that snag. "One Spark" is full of such hits in waiting. Think punchy performances, immaculate production, and choruses that slay. It's relentless, one great song after another. Just call it his first Greatest Hits.
http://gabedixon.com/