The Cambodian Space Project announce debut album
aaamusic | On 26, Jul 2011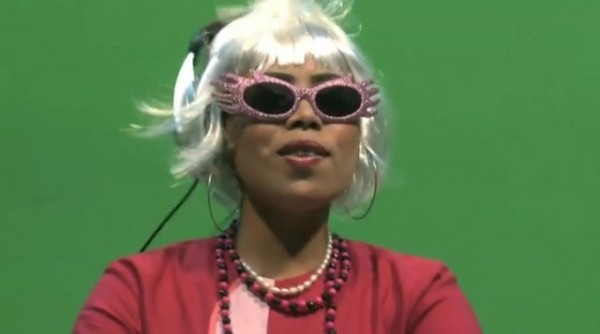 The Cambodian Space Project are ready to unleash their psychedelic Khmer-rock from the jungles of Cambodia and onto the rest of the world this summer. The debut album '2011: A Space Odyssey' is to be released worldwide on September 5th through Metal Postcard Records. Based in Phnom Penh, The Cambodian Space Project are fronted by the playfully charismatic and vocally gifted Srey Thy and made up of Australian, French and Cambodian musicians.
Life pre-Cambodian Space Project had been far from easy for leader singer Srey Thy. Born into a poor family in the poverty stricken region of Prey Veng, she began singing in local restaurants at an early age. Thy left home at the age of 18, heading to Phenom Phen in search of a better life, but while there she was kidnapped and nearly forced into a sex trafficking ring. Left tied to a bed with electrical wires around her wrist for hours, an unknown woman freed her and gave her $2.50. Thy fled.
Following this defining moment in her life, Thy went on to work odd jobs when and where she could, sending money back to her parents and her young son as often as possible. She now uses her new found fame in the region to raise awareness of human rights, human trafficking and women's rights in Cambodia through workshops and public talks.
Accustomed to playing anywhere – from rural villages to boats on the Mekong, from bars in Phnom Penh to an elephants 50th birthday party – The Cambodian Space Project played this years SXSW festival in March and will be in Europe this September for a run of shows, including a performance at the prestigious End of The Road festival.
UK LIVE DATES
2nd September – End of The Road Festival
3rd September – The Doghouse Goes To Paris Gates, Halifax
5th September – Rough Trade East instore
10th September – Soundway Records Party – London
Rock Cambodia! from marc e on Vimeo.