Mirrors play Vintage Festival this weekend, release bespoke ties
aaamusic | On 27, Jul 2011
Mirrors Release Gresham Blake Ties, Play Vintage Festival This Weekend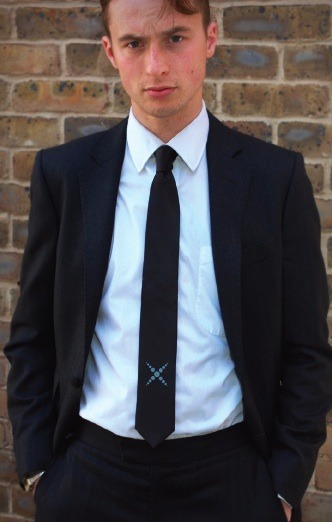 www.theworldofmirrors.com
www.skintentertainment.com
Ahead of their appearance at Wayne Hemmingway's Vintage Festival @ London's South Bank this weekend, Mirrors are set to release a limited edition run of bespoke ties.
Mirrors, arguably the best-dressed band in electronic pop, have teamed up with Brighton-based world-renowned tailor Gresham Blake, to create a truly unique item of band merchandise: the Mirrors tie.
Having tailored suits for the likes of Nick Cave, Ray Winstone, Richard E. Grant, Christian Slater, Norman Cook and now of course, Mirrors, the Gresham Blake tie is a thing of an unsurprisingly high quality; black, thin and elegant, with the Mirrors logo on the front and 'Mirrors' embroidered on the back. Please look at the photo to see the tie as modeled by Mirrors' frontman James New.
Created in a limited run of 100, the ties are never to be reproduced, a totally unique piece of merchandise. This desirable item is only available in store at Gresham Blake's or via the Skint Entertainment online shop here.
Mirrors released their debut album 'Lights And Offerings' via Skint earlier in the year. The sharp-suited four piece can be seen playing their infectious pop noir at the following UK venues before heading back to Germany in September for a couple of shows with OMD:
29th July London Vintage at the South Bank London UK
14th August Mera Luna Festival Hildesheim Germany
1st September Tanzbrunenn – Open air – Cologne
2nd September Stadtpark – Open air – Hamburg
5th September Sommergarten Berlin
6th September Freiclichtbuhne – Schwerin
10th September Bestival Isle of Wight UK