Introducing….The Juliets
aaamusic | On 28, Jul 2011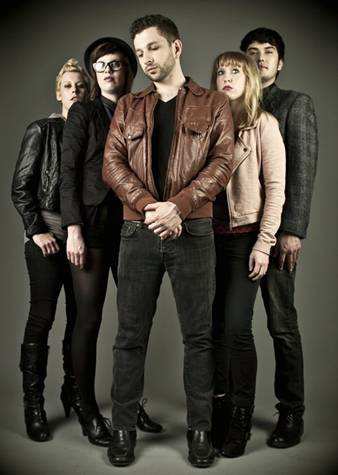 Introducing….The Juliets
Detroit has always been known for its diverse roster of musical artists, and the classically-leaning pop quintet The Juliets hopes to embody the spirit of the best of them. Led by dynamic singer/songwriter Jeremy Freer , The Juliets utilizes orchestral instruments in a way that few other bands do. One reviewer defined the band's characteristic sound as " baroque with backbone", a phrase that deeply resonated with the band.
Surrounding Freer's driving guitar, bombastic piano, and soaring pop vocals is cellist Kaylan Mitchell and violinist/vocalist Sarah Myers, who add the baroque part of the equation to The Juliets. Both classically trained, Mitchell and Myers represent a fusion of the past and present: citing influences as far reaching as Johannes Brahms and Dr. Dre in their string arrangements. The backbone of the band is supplied by bassist Ashton Hopkins and drummer Jaclyn Phillips. Tastes of the macabre can be felt in Hopkins' enchanting bass lines and Phillips' thunderous drumming. Their explosive yet sophisticated rhythms are essential to the band's onstage presence and sound.
Starting to gain all the right attention, The Juliets have been confirmed for Michigan festival, where they will play alongside The Raconteurs. Recently featured in Chysler's 'Made In Detroit' campaign the band, will release their debut LP over the summer. It promises to fulfill their vast potential. .