Introducing Dale Earnhardt Jr. Jr.
aaamusic | On 30, Jul 2011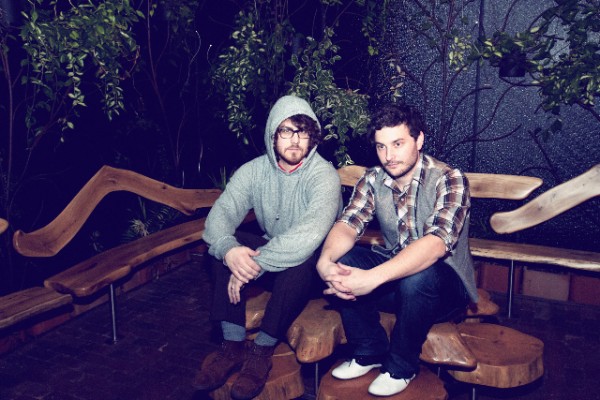 Fast becoming one of the most hotly tips new artists in the States, Detroit duo Dale Earnhardt Jr. Jr. will introduce themselves to the UK this October with the confirmation of their first shows on these shores.
The band – Joshua Epstein and Daniel Zott – will play the Breakout club night at London's Proud Gallery on October 12th and Club NME at Koko on October 14th. An EP (title to be confirmed) will be released to coincide with the dates.
Tickets for the Proud show are now on sale at www.viewlondon.co.uk/clubs/breakout-dale-earnhardt-jr-tickets-28676-32432.html, while tickets for Koko are available from http://www.ticketweb.co.uk/user/?region=gb_london&query=detail&event=460512&interface.
Dale Earnhardt Jr. Jr. were formed in 2009 when Josh Epstein contacted Daniel Zott after seeing him play a show in Detroit at which was impressed by the performance, songwriting and charisma he had witnessed on stage. A musician himself, Epstein recognised his style wasn't entirely similar to Zott's, but felt their two differing headspaces would form an interesting combination. Even though they were both fairly busy with other musical endeavours at the time, he suggested they join forces and attempt something together.
The duo released their debut four-track EP 'Horsepower' in July 2010 on the indie label Quite Scientific Records which earned radio support and the attention of the press, in part due to their interpretation of 'God Only Knows'.
Subsequently signed to Warner Bros. Records, Dale Earnhardt Jr. Jr. recently released their debut album 'It's A Corporate World' in North America to a plethora of positive reviews. The album will receive a full UK release in the Spring of 2012.
A free track taken from the album, 'Morning Thought', is currently available to download from the band's official site at www.daleearnhardtjrjr.com.
www.daleearnhardtjrjr.com www.facebook.com/daleearnhardtjrjr