BOOKSTOCK Party Comes Back!
aaamusic | On 01, Aug 2011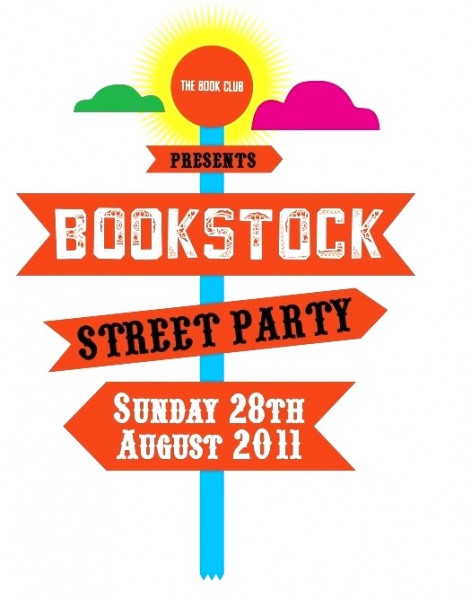 SAVE THE DATE / SAVE THE DATE!!!
'Oh my Gosh' – They're doing it again…
The Book Club presents…
BOOKSTOCK
Street Party
Sunday August 28th 2011
12pm-9pm
Leonard Street, Shoreditch EC2A
FREE ENTRY
http://www.facebook.com/event.php?eid=230267543674087
Celebrate the last bank holiday of the year with something a little bit special, as Shoreditch venue
The Book Club brings the festival spirit to the heart of East London.
A whole day dedicated to music, dancing, dressing up, games, food and booze, and a lot of fun BOOKSTOCK will be Leonard Street's answer to the summer festivals. It's free – and it's right on your doorstep.
BOOKSTOCK will have several arenas, offering different festival experiences – so there's something for everyone! There will be live bands, DJs, dancers, artists, movies, installations, a chill-out zone, a fancy-dress box, enough food and drink to give you that festival feeling, a secret arena and all the photo opportunities you could wish for, as Leonard Street takes the festival season by the horns and really gives it some welly!
We're talking music and magic, prancing and posing, balloons and bunting, cocktails and conga-dancing… you name it, The Book Club has something up its sleeve! No mud, no camping, and no four-hour trek between arenas. Think festival chic, done the Shoreditch way.
Following the enormous success of The Leonard Street Royal Wedding Street Party – the second biggest street celebration in London on April 29th, where 5,000 smiley happy people had one hell of a knees up – The Book Club is working with Leonard Street venues The Griffin, Pure Evil Gallery, ICN Gallery and the Leonard Street car park to really get people dancing in the street. Each venue will host a BOOKSTOCK arena – bringing some East End magic to proceedings.
Plus The Book Club is working with Shoreditch residents and locals, who are joining in the fun – and provide a little something special for East London's party people. This free party is going to send the summer off with a bang!
East London venue The Book Club provides a little of what you fancy every night of the week. With a roster of events taking in the arts, live bands, DJs and anything else you can think of, there's never a dull moment. In April, The Book Club and Leonard Street showed that the cockney knees up lives on. And now they're doing it again – and you're all invited!
BOOKSTOCK is a free street party with pure festival vibes.
Full details and FREE ticket information to follow – and look out for the set-times, so you don't miss a beat!
If you'd like to get involved in this great community event, email streetparty@wearetbc.com for more information.