Esperi – The EP
aaamusic | On 01, Aug 2011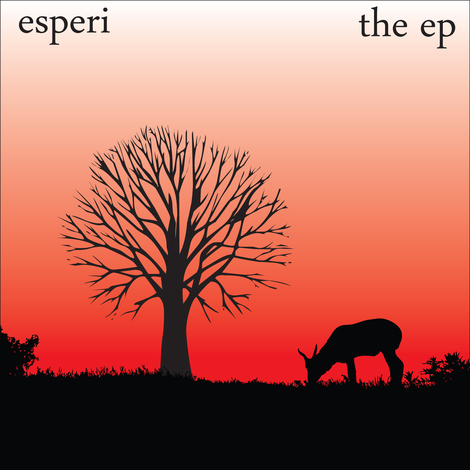 'The EP' by Scottish singer-songwriter and multi-instrumentalist Esperi (aka Chris Lee-Marr) is a collection of tracks he has released over the last 12 months including one new track.
If i'm being honest I don't have much to say on this album as there isn't much to talk about and I would like to use a phrase given to me by a friend. This album is 'acoustic wallpaper'. It's makes no marked difference if it's on or not.
Listening through this EP you can pick out various influences from Bon Iver to Grizzly Bear but once it's been filtered through his songwriting style it seems to lose it's edge and become slightly dull balladry.
The reason for the dullness could be down to the lack of variation on the instrumentation. This restraint can sometimes produce some artists greatest creativity but in this case the restraint of acoustic guitar, electric bass, drums and sparse percussion just go round and round on every track with makes them indistinguishable from the next.
There is, however, something to be said about his abilities as a musician he is clearly someone with a gift for playing his instruments and playing them well but when it comes to writing a song the wheels fall off.
I am, despite not particularly liking these efforts, reluctant to write him off. He has a talent for music and can pack emotion in to a song without turning into either sixth form poetry or a caterwauling soul diva. I think he has more to offer and is someone who understands his craft and with the news that he is working on his debut album it would be worth holding on for that.
Author: Barry Gray