Seth Lakeman @ Folk By The Oak
aaamusic | On 01, Aug 2011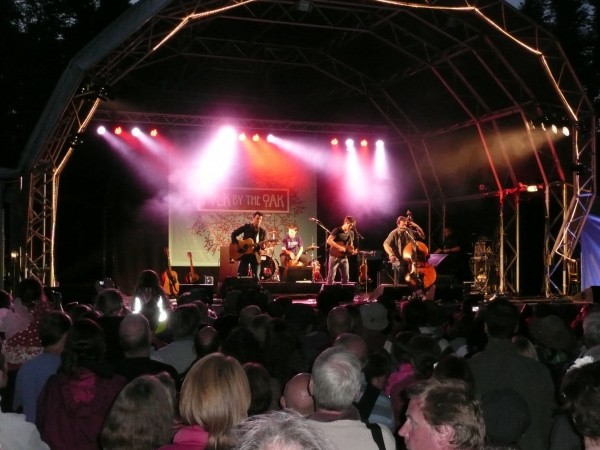 Hatfield House 24th July
Hearts & Minds, released in July,2010, embraced traditional and modern themes of love, loss and human endurance and helped Seth Lakeman to build further on his cult following.
A few days before his performance, this incredibly talented multi-instrumentalist artist spent two nights down a Dartmoor copper and tin mine to record a track for his forthcoming album. Close to where he was born, he felt it was necessary to capture the authentic sound. Old workman's tools are to be used as percussion in his new recording.
Headlining at the stunning Hatfield House grounds, his hypnotic, rhythmic and energetic show demonstrated his exceptional talents as a folk singer-songwriter.  He experimented with Blacksmith from his new album and, as usual, his tone was moody and brooding.
Mostly associated with the fiddle and tenor guitar, he's also mastered the viola and banjo. His whooping, singing and dancing band joined him with stomping rhythms which captivated and left you with the feeling that you'd witnessed something special.
Seth Lakeman is often credited with opening folk to a younger audience though, in effect, he's just returned us to past times when folk was appreciated by people of all ages.
In this beautiful setting, it's a tribute to the festival organisers that families who faced fraught children in the heat of the day were able to relax with them mid evening for this great performance.
Anthony Weightman