The Dying Seconds premiere video for debut single 'Mora Minn'
aaamusic | On 01, Aug 2011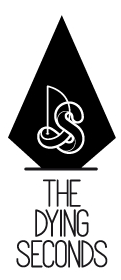 Video to Debut Single 'Mora Minn' Premieres on The Line of Best Fit:
Debut single 'Mora Minn' b/w 'Kid Logic' Released on Monday 5th September on iTunes
"The track is a Jonathan Safron Foer-quoting dirge that begins wistfully before building slowly into a syncopated, bass-led conclusion. It's quietly gripping stuff, and beautifully produced" – TLOBF
"Electro wizards The Dying Seconds mix the vocal flippery of Animal Collective and the warm warpy goodness of Aphex Twin with a delightful folk underbelly" – Hot Press
"A bunch of us fell for the Dying Seconds at a packed late night. It felt like the ferocious coming out of a great new band. I was very happy to see them go on and make such a stunningly beautiful and ambitious debut album." – Aaron Dessner, The National
"The Dying Seconds promise to wrap us up in cleverness and beauty and atmosphere and nurturing and softening and gracious songs. – LeCool
"The Dying Seconds are disarmingly difficult to categorise, but I like to think of them as the bastard child of Elbow and Kraftwerk" – Glasswerk
The Dying Seconds from Dublin began making music for the right reasons – for themselves. But with all things special, word spread fast. The beginning twitters came from local and online press with glowing live reviews making comparisons from Kraftwerk to Arcade Fire, reflecting the bands mix of glitch layered beats and haunting melodies. A melting pot of "eerie electro-soul" – Artrocker 'Shock of the New'.
Then came accolades from further afield after The Dying Seconds caught the eye of The National in December when the two bands found themselves on the same bill at Whelans in Dublin, with the latter championing them since.
On Monday 5th September, The Dying Seconds release their debut UK single 'Mora Minn' b/w 'Kid Logic' on iTunes.
Glimmerers prerelease tracks by thedyingseconds
The Dying Seconds debut album 'Glimmerers' follows in early 2012.
The Dying Seconds play Castlepalooza (http://castlepalooza.ie/) and Indiependence (http://indiependencefestival.com/) festivals in Ireland in July.